I visited Iceland several times in the late 90s as Iceland Air often offered the best prices for Boston-Paris flights. You could choose to add a 24- or 36-hour layover free of charge. I enjoyed these layovers, exploring parts of the Iceland not too far from Reykjavik. But I have yet to do a full island tour.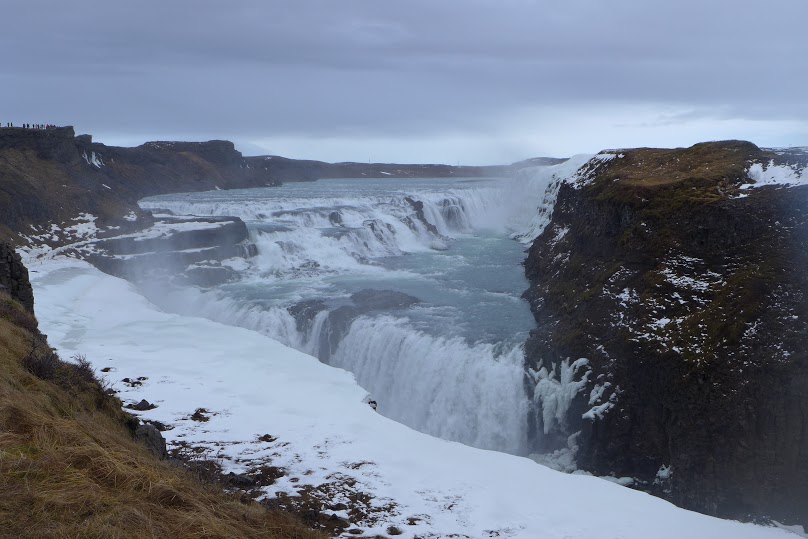 My good friend Cindy just came back from a week in Iceland. As always, she sent around the most detailed and entertaining travelogue of her journey. I asked her if I could share it with you, as it's just that good! The photos in this post–including some amazing panoramic shots–are also hers.
Thank you, Cindy!
***
Hi folks!  Time for another travelogue…and for the first time in a long time, I am traveling to a cold weather destination – Iceland!  I'm traveling with my brother, Jeff, and our goal is to catch the Northern Lights, or Aurora Borealis, in its last year of brightness before it moves into its regular dimming phase over the next 11 years or so.  Winter is the best time of year to see them due to the long hours of darkness but you need clear visibility to see the lights.  The weather is projected to rain/snow every day this coming week, so…fingers crossed meteorologists do their job and are wrong in their predictions.  Ha!

Our trip started with a flight in Wow Airlines – the European equivalent of Spirit or Frontier Airlines…with seating resembling JetBlue.  Basically, Wow's fares are inexpensive, but ratchet up with the most basic of services, including fees for a small carry-on, fees for a large carry-on, fees for picking out a seat before check-in, etc, etc. But the flight was about 6 hours leaving at
5:30pm
Sat afternoon and arriving in Reykjavik, Iceland's capital, around
4:30am
with the time change.  Immigration control was super quick and we were on a bus en route to the city which is about a 45 minute ride. We were staying at the Hilton Reykjavik Nordica which is about a 20-30 minute walk from downtown but seeing as we had day trips and one overnight which would all pick us up from the hotel, we figured it'd be fine to just cab into downtown for a day or two.   Jeff and I were hoping for an early check-in but at
6am
, no one had checked out (shocking!), so we headed to the hotel restaurant for breakfast.   It was our chance to try 3 different kinds of herring (too vinegary for my taste), smoked lamb (decent), and Icelandic cheeses (our favorite by far).  The buffet also had regular American breakfast regulars like 4 different types of eggs, bacon, sausage, smoked salmon, and oatmeal.  After stuffing ourselves intermittently between naps at the breakfast table, the Hilton had a room for us by
9am
which we were supremely grateful for.  I had already scheduled massages for Jeff and me at the hotel spa which is always my way of getting over jet lag when traveling east to west, and a bonus is that the spa also had a steam room and sauna…heavenly post massage.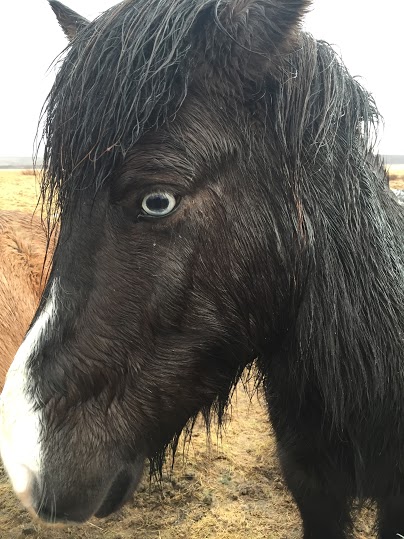 DAY 1 
After recuperating from our flight in style, Jeff and I headed downtown to take in a free "donations-only" walking tour by 
citywalk.is
.  Our tour guide was Martin, a native Icelander and despite walking outside for 2 hours in -4 degree Celsius weather, his witty humor helped the time pass quickly.  We learned that Iceland runs entirely on renewable energy – wind, solar, water and geothermal. Iceland sits on top of a geothermal hot spot – hence, all the amazing lagoons we were planning on visiting, and also why every indoor place is blessedly warm and heated.  In fact, the geothermal waters need to be cooled down before entering into the pipes to warm up people's homes!  For that reason, you see what is a common phenomenon in NYC where people open their windows in the dead cold of winter because indoors is so warm!  Also, Iceland's tap water is some of the purest in the world so we just kept refilling our water bottles – a good thing when bottled water can cost up to $5-6 USD each!  Geothermal heating also means you can take long hot showers and baths here and the hot water never runs out.  It is one of the best things about Iceland.
Iceland has a population of 300,000 but post the 2008 financial crash, it was blessed with tourism (probably because the currency was so weak).  In 2007, iceland received about 485,000 tourists.  In 2016, 1.8 million visited and they are expecting 2.4 million in 2017!  A few other interesting tidbits included Icelanders' position as the most gender-equal country in the world – they have had a female prime minister since 2009 and nearly 40% of its Parliament is female.  Though despite these statistics, equal pay is still an issue as you may recall Icelandic women going on strike a few years ago and leaving their jobs at
2:38pm
…apparently the pro rated time they get paid to do versus a full time male.  We were also warned away from the convenience stores here as apparently they have price gouging practices where prices rise after
8pm
when all the other supermarkets are closed to take advantage of supply/demand economics.   Then we learned about the Icelandic Database. 93% of Icelanders are native Icelanders – that enormous homogeneity and the fact that Vikings kept excellent written records centuries ago, – means you can actually trace your family tree back hundreds of years.  Generally, when dating, each partner checks the database to make sure they aren't, ahem, too closely related.  As with all things, an app with this data is now available, and it can use GPS to alert you to the fact that a person you're interested in may be too closely related…in real time. No one can use the app too frequently because well, it would just be creepy.  So..the search for an Icelandic soul mate continues the old fashioned way by meeting someone, and before anything goes too far, going home to check the database to make sure no familial lines are crossed. :).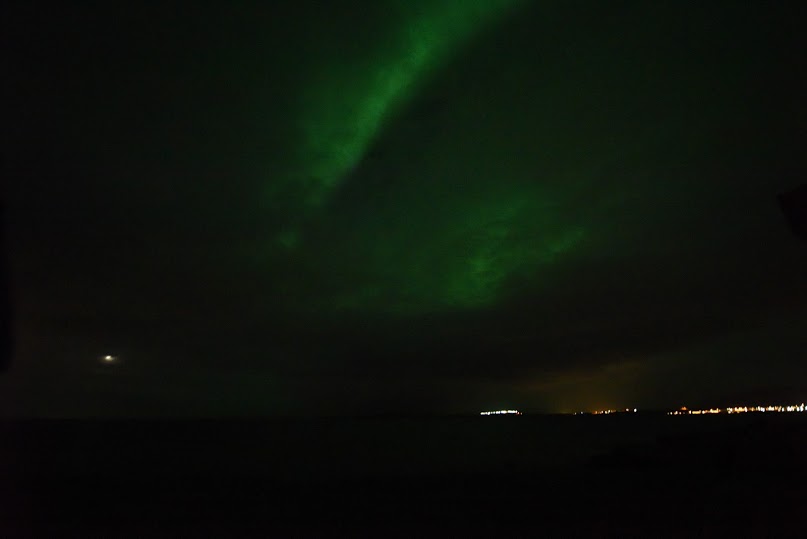 After our tour and some window shopping, we went to dinner at
Kopar
, a restaurant in the harbor that was recommended by our food tour guide we were meeting with on Monday.  If April's willingness to recommend restaurants and call to make reservations for us before ever even having met is a sign of how friendly Icelanders are, I'll take it. We had cod tongue which was fried like fish n' chips – and surprisingly soft, not chewy like I expected. I had the most amazing langoustine tails and Jeff had a delicious cod dish.  But an indication of how expensive Iceland is – our dinner with 2 appetizers and 2 entrees came out to $160+!!  Yikes! And a taxi starts out at a base rate of nearly $6.50!
I had heard Iceland was one of the safest countries in the world, which made sense when you realize everyone is out and about and in the capital, there is virtually no security present in front of the prime minister's hall, parliament, etc, nor did I see a single cop in an entire day of wandering Reykjavik's streets…and yet, there was no reason to feel anything but entirely safe.  Reykjavik is Iceland's capital, but it feels like a small town with super cute Main Streets.  I also thought it'd be a country that had like total darkness in the winter, but turns out Reyjkavik's climate is pretty similar to NYC.  The sun doesn't rise till around 9 or
10am
though and sets around
5pm
, so slightly fewer hours of sunlight.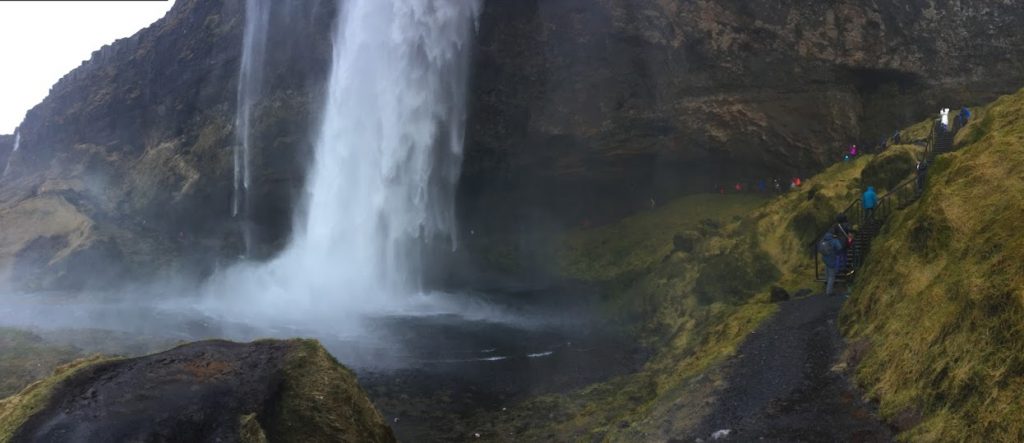 DAY 2 
On
Monday, Jan 30
, we met up with a group of folks at Harpa, Reyjkavik's arts center which is made up of what seems like hundreds of rounded glass panels and lights up at night to mimic the northern lights which is beautiful. We were there to start a
food tour
 with our guide K – well, his name isn't actually K, but Icelandic is like an impossible language to pronounce so K it was!  The tour started off at 
Íslenski Barinn 
with an introduction to an Icelandic staple, Icelandic lamb stew, which is a delicious minestrone-like soup, filled with root veggies like carrots, turnips and potatoes, barley or other grains and lamb.  Yummy and definitely a great way to battle the cold weather.  From there, we headed to the 
Ostabúðin Cheese Shop for a tasting of Icelandic cheeses only made and sold by the shop (which I'm going to try to smuggle back to the US), goat sausage that was chewier than pepperoni, and smoked horse meat which was surprisingly tender and tasty.  Cafe Loki gave us our first try at rye bread ice cream which is grainier than ice cream, but delicious all the same.  We have had some amazing bread in Iceland – and apparently, there is an old school traditional way of making bread where folks put bread dough inside a heavy baking pan, cover it with a heavy metal top and leave it in the geothermal hot springs for 10 hours and voila! Amazing soft chewy bread.  From Cafe Loki, we then got a taste of Skyr, a popular food here that tastes and looks a lot like Greek yogurt, but is actually made from cheese!  Then we walked over to what Bill Clinton once proclaimed the greatest hot dog ever at 

Baejarins Beztu Pylsur, translated into "

The Town's Best Sausages", which is a lamb-based sausage and you really should order one with everything which means the hot dog comes dressed with an applesauce-based ketchup, sweet mustard, remoulade, diced raw onions and fried diced onions.  The stand at Tryggvagata has been there since the 1960s and Icelanders are so stuck on the tradition of this stand being in this exact location that there is a hotel going up right next to it, and when they wanted to move the stand 1 meter over to accommodate for the hotel, there was a huge uproar from the locals who were adamant that the stand had always been there, had to stay there, and could never be moved, even by a centimeter…and so the stand stayed!  After the hot dog, we walked alongside the harbor to Sægreifinn for the best lobster soup in Iceland.  The seaman who started the restaurant is so beloved by his staff that when he passed away, the employees who inherited the business from him commissioned a life size wax figure of him and he sits in a chair in a corner of the restaurant, overseeing the doings to make sure the restaurant stays exactly the same as he left it (and mandated as part of the sale). And last but not least, we went to a super fancy hotel called Apotek for a delicious dessert of chocolate mousse cake paired with an apple sorbet.  Needless to say, we were stuffed and thrilled with everything we had tried.  

A few things we learned having done 2 tours in Iceland by now. First, Icelanders are big on self deprecating humor and are incredibly proud of their Icelandic heritage and their Viking ancestors.  They are proud of how liberal they are in terms of women's rights and LGBT rights (the mayor of Reyjkavik has even appeared in drag for the Gay Pride Parade), can see with their own eyes how climate change is significantly impacting their country with glaciers disappearing, believe in the power of renewable energy and understand that high wages and corresponding high taxes is what allows the country to be highly educated (college is free), retire in comfort and with a population of 330,000, have a homeless population under 20.  They are enthusiastic about how tourism has boomed but wary of the negative side effects, particularly since tourism has bypassed the fishing industry to be the top industry of the country.  Our two tour guides from the Citywalk and food tour held multiple degrees and were just endlessly fascinating with the number of languages they spoke, the places they've lived abroad, and generally just incredibly well cultured.  
After the food tour, we headed to dinner at Kol which was also recommended by our food tour guide.  They make these amazing specialty cocktails and Jeff had Gull Beer, a popular Icelandic beer which was delicious.  We were supposed to head out that night around

8pm

on a tour to hunt for the Northern Lights, but due to cloudy weather, the tour got canceled. But the company we booked it with, Gateway to Iceland
, has a great policy of requesting 2 backup dates in case weather interferes, so we were automatically rebooked for the next night – our first backup date. This was the great advantage of coming to Iceland for a full week – it gave us time to space out our adventures and build in flexibility to do the one thing we really wanted to see, Northern Lights.  

DAY 3 On

Tues, Jan 31

, we were picked up at our hotel around

10am

for our Golden Circle tour, also by Gateway to Iceland.  The Golden Circle doesn't actually have any historical or Icelandic meaning, other than that it is a popular tourist trek in southern Iceland that covers Pingvellir National Park, the Gullfoss waterfall and the geothermal area in Haukadalur that has the geysers, Geysir (dormant for many years but expected to erupt with the next big earthquake) and Strokkur which erupts every 5-10 minutes. Our guide was Stefan, a distinguished gentleman who had the most deep and melodic voice I've ever heard. I was tempted to record his speaking just so I could play it back when I returned to the US and fall asleep to the sound of his voice. Is that weird?  
The first stop we made was Pingvellir National Park which basically is a large crevice split in the land that Vikings used for gatherings and meeting of their parliament.  Amazing that as early as 900s, the Vikings already had a system of democratic law of sorts.  They also kept numerous journals and recordings so Icelanders actually have a tremendous historical record of their ancestors and the development of their country over the centuries.  From Pingvellur, we made our way to the Gullfoss Waterfall which is actually two waterfalls with one running directly into another one.  There we had lunch and as I was such a fan of Icelandic stew, I had it again. :). It was cold, wind and rainy so the stew was the perfect antidote.  After Gullfoss, we headed to see the geysers and it is so cool to see the small lakes of water filled in rings of mineral colors of amber, white froth and geosidic blue. The water ripples and ripples…and you wait for it to start bubbling, and just before the geyser blows, it is as if the hole in the ground takes a big swallow of the water, sucking it into the hole, before blowing it sky high.  Such an awesome phenomenon and astounding to think that water is 100+ degrees C, so you also get these constant steaming pools in the cool air.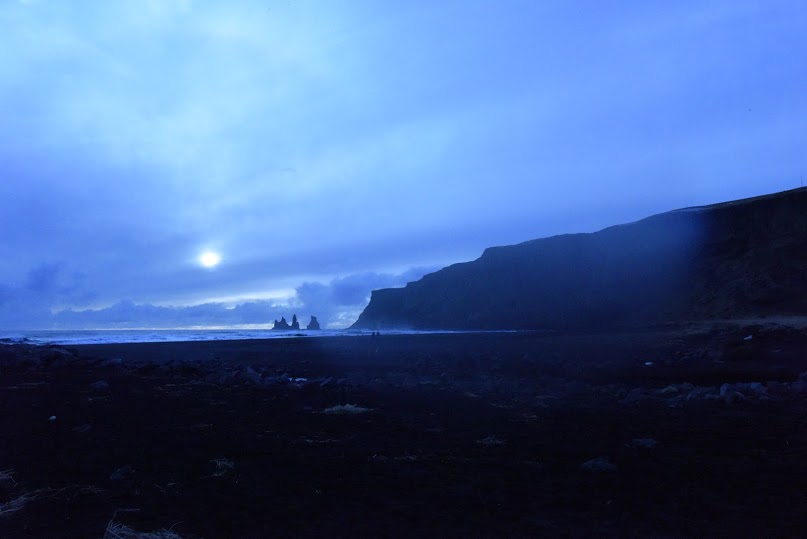 From the geysers, we headed to our favorite stop of the day, the Secret Lagoon, which after the explosion of tourists Iceland has had, is not so secret anymore. It is a rock pool heated by local geothermal waters.  You need to shower naked and Iceland is serious about not contaminating the waters so there are diagrams everywhere indicating the need to wash your armpits, your girlie/manly parts and your feet before going into the lagoons.  While heading out into 20 degree F weather soaking wet from a shower is not my idea of fun, the pleasure of sliding into a heated pool is unbelievable.  We lounged around there having cold Icelandic beers and I swear, if NYC had one of these near me, I could deal with the winter about a thousand times better than I do now.  When we wandered to the source of the water coming into the pool, it was definitely super hot enough to boil I think!  The pool as I said before is a rock pool, so the floor of the pool is also a bed of rocks which allows for natural drainage.  Thank god this was the last stop of the day because basically no one wanted to leave.  But alas, there was a deadline but as we sleepily got onto the bus, Stefan gave us the treat of singing an old Norse song which essentially put us to sleep right afterwards, it was so soothing.  And as a special treat, on our way back to Reyjkavik, we stopped to visit with some Icelandic horses which basically look like stocky ponies but are super cute, unbelievably gentle, people friendly and apparently incredibly hardy and hardworking.  They are purebred and have very few diseases, due to Iceland's protective laws against importing horses and not allowing animals who have been exported to return to Iceland.  As a result, diseases that have ravaged other country's animal populations like foot and mouth disease haven't impacted Iceland in a major way.  The horses have 2 more gaits – tolt and flugseio- other than the walk, trot and canter/gallop that most horses have.  The horses we met were eager to nuzzle us even though we didn't have any treats for them.  Our guide Stefan has seen them out their heads on people's shoulders when they were trying to take selfies with the horses :). Huge personalities and I really just wanted to take one home with me.  In the summer, you can do multi-day horseback riding camps and explore the interior Ireland which now makes returning to Iceland super enticing.  
We got dropped off at our hotel around

7pm

and since we were rebooked for the Northern Lights tour, we headed right back out at

8pm

!  Our guide this time was Anders who explained to us the phenomenon of the Northern Lights and how they are a natural result of solar flares hitting Earth's atmosphere and the color variation is due to the gas particles colliding.  The key is to look up in the sky for what you may mistaken as clouds, but if the lines of the clouds begin to move fairly rapidly, chances are, those are northern lights.  What surprised me though is that while you can see the lights dance across the sky, they don't appear green, blue, pink or red to the naked eye.  Your camera which has way better optical vision than you captures the lights in all of its glorious variations but you just see wispy white movements across the dark sky.  I actually also rented a camera for this occasion like I did for Africa while in Safari.  Google searches led me to rent the Nikon d810, which turned out to be a highly sophisticated digital SLR where nearly every function is customizable…terrible for a non photographer like me. Doh!  Nonetheless, I managed to google my way to basic settings and captured the northern lights albeit a bit clumsily.  We got lucky because not some 20 minutes after Anders explained what to look for, we caught a show that looked like it was a scene out of Ghostbusters with a stream of bright green light (again, only seen on camera) just shoot straight up into the sky.  The light show lasted for a few minutes, and then we drove further out into the countryside and away from Reyjkavik to reduce light pollution and hope that the lights would appear again.  They did and this time, we were lucky enough to catch some light pink lights (green lights are the most common to see).  The weather got colder, windier and ultimately we capitulated when it started to rain.  We made it home by

midnight

and thrilled that we managed to see the lights on our first trip out!  It is truly majestic to experience and marvel at the beauty of nature. 
DAY 4 On

Wednesday, Feb 1st

, we had an early

8am

start for a 2-day tour of southern Iceland which we booked through Arctic Adventures
.  Our guide was Jonas, who proved himself to be a jack-of-all-trades throughout the trip, serving as driver, tour guide, DJ, history buff, Sherpa, photographer adviser (thankfully!) and joker.  We loved him!  The best thing about all of the tours we booked were that they were all fairly small in size, no larger than 16 people, which meant we traveled in minivans instead of large tour buses.  It meant more customization as you could ask to stop if you saw something interesting, you met new people but weren't overwhelmed by the group, and it also allowed you to stop in places too small for a large bus to do.  I'd highly recommend this route if you come here. You could rent a car and see the sights yourselves, but the value of learning from local guides and the pleasure of sleeping while being driven over the course of a 5 hour drive one way is unsurpassed I think, particularly when the weather in Iceland is so prone to change.  In Iceland, they have a saying that if you hate the weather, just wait 5 minutes and it will change.  And indeed,
on Wednesday
, we got sun, clouds, high winds, rain, sleet and snow!
Our tour began in drizzly windy weather as we stopped at Seljalandsfoss, an enormous waterfall that falls over what looks like an enormous cave opening.  There is a short path where you can hike to get behind the waterfall though you end up drenched.  Actually, given the winds, we basically ended up drenched if you went anywhere near 20 feet of the waterfall.   
The waterfall drops nearly 200 feet and is part of the Seljalands River that has its origin in the volcano glacier Eyjafjallajökull which was the volcano that erupted in 2010 and halted transatlantic and European flight paths causing massive delays and cancellations across multiple countries.  Unfortunately, it was too foggy for us to see Eyjafjallajökull.  In true fashion to Icelandic humor, they used the volcanic eruption to create T-shirt logos like "Don't f*** with Iceland" and a picture of Eyja erupting beneath it, or "what part of Eyjafjallajökull don't you understand?"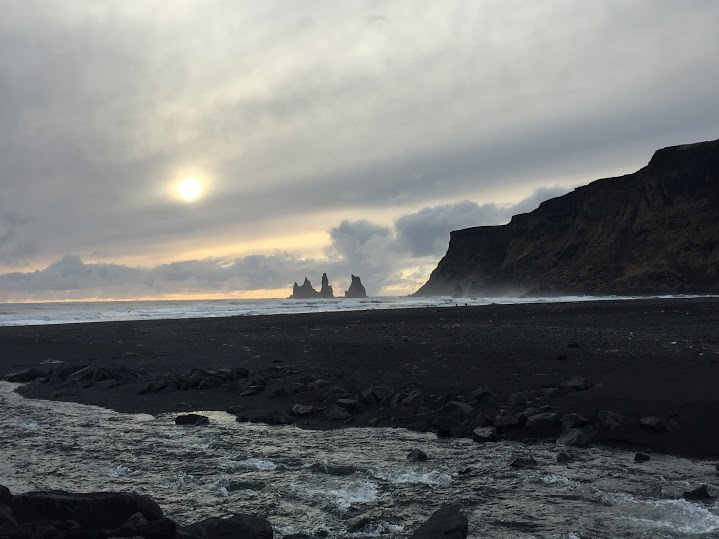 After Seljalandsfoss, we headed to a second waterfall called Skogafoss which is situated on the Skogafoss River and is as tall as the Seljalandsfoss (200 feet) and about 80 feet wide.  There is a hiking path to its right that we took and it's quite a workout!  From the promontory point, you can see out to the coastline and the Atlantic Ocean.  The land all around the route is volcanic rock which has very little vegetation as it is so porous making it difficult for anything to grow.  Moss on these rocks and soil can grow but over decades.
Next stop was the black sand beach at Reynisfjara which crescents between sea salt stone structures called Reynisdrangar.  Legend has it that the structures were trolls who tried to drag a ship to land when dawn broke and they were frozen to stone.  In addition, there are dramatic rocky step pyramids called 
Hálsanef that looks like the entry to a stone castle in Lord of the Rings.  The waves here are legend and dangerous and you can tell the power of the sea. Coupled with the windy rainy weather, it was beautiful, majestic and freezing.  Really freezing.  Didn't help that we were still soaked from Seljalandfoss.  Ha! 
From the beach, we headed to our evening stop, a tiny town called Skaftafell where we stayed at a quaint hotel located in literally what felt like the middle of nowhere.  It apparently does a pretty good business considering the Southern Iceland route is pretty popular and it is literally the only hotel at the midway point.  No geothermal heating here though. :(. We had dinner in the hotel and Jeff tried the lamb filet which was delicious, and I tried Ling fish, a flaky white fish that reminded me of cod.  All the fishes we tried in Iceland were phenomenal, and the seafood, of course, also great as you would expect from island food.  Very few vegetables as it's difficult to grow them in this country with warm weather being short in supply.  Their bread is fantastic though.  Everywhere.  I'm not even that big on bread but I couldn't resist…like every meal.  Haha!  Anyhow, Iceland is now turning to greenhouses to grow veggies so that may change cuisines in a few years.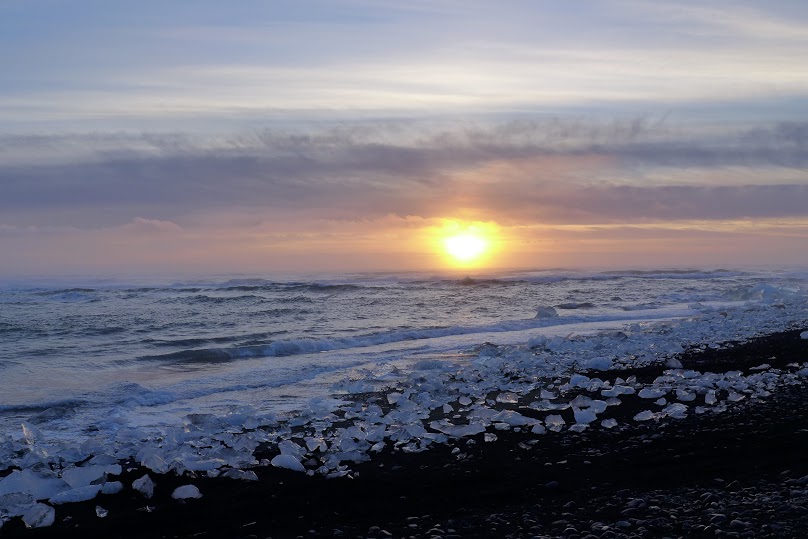 DAY 5 
On
Thursday, Feb 2nd
, we headed further east to the 
Jökulsárlón
 Ice Glacier Lagoon and beach.  
Jökulsárlón 
sits at the head of the Breioamerkurjokulll Glacier. It developed into a lake when the glacier started receding from the edge of the Atlantic Ocean, but due to climate change, the glacier has melted to grow the lake nearly fourfold since the 1970s.  The beach is insane. Also black sands but its proximity to the glaciers and the winter weather means the sands have been packed densely.  With large bits and pieces of the glacier glistening and washed ashore and lingering at the edges of the ocean, it resembles an alien land and its beauty took my breath away.  Words can't do it justice.  Across the way was the glacier lagoon where floating icebergs looked like Krypton.  Framed in the background by 2 separate glaciers pushing against each other and ice falls cascading down the sides of the glaciers mean it is a translucent frozen winter wonderland.  Shaded in blue and sheer white and every striation in between, seals love this area though sadly I didn't see any. :(.  While we were there, some crazy guy literally stripped down (it was 32 degrees) and ran into the GLACIER lagoon.  Yep, freezing water….NOT geothermal waters.  It was hysterical. And he was just getting back on a tour bus, not some cozy hotel.  
We headed back to the town of Skaftafell to have lunch at the local diner and then headed for one of my favorite parts of the vacation – glacier hiking!  You're equipped with a helmet (mine was smelly, so if you do this, bring a cap or hat to wear underneath it!), an ice pick to use as a walking stick and crampons to wear on your hiking boots. You need boots that cover your ankles, so none of those "summer" hiking shoes.  The bus dropped us off at the Svinafellsjokull Glacier Tongue which is in Skaftafell National Park – and after a 5 minute lesson on how to walk in crampons (walk upwards with your feet pointing out like ducks – or first position for those of you dance folks; and when walking down, you lean on your heels, bend your knees and walk with your feet pointing straight, trusting the crampons to grip the ice and your weight on the heels of your fee).  It is a weird thing to trust the crampons to work – you have to stomp on the ice to basically "crack" it and have the crampons hold on to the ridges formed, but after 5 minutes or so, it was super satisfying to stomp and hear the cracking – like walking on ice gravel, basically.  That – or i suffer from a lot of tension which makes this form of exercise enormously satisfying!  🙂  From there, we hiked up the glacier – a path which varies depending on the weather and where the ice has melted or formed.  The guides spend hours daily breaking the ice into steps where a spot is particularly steep or clearing the paths.  After an hour or so, we then ventured into an ice cave – a location that also changes depending upon the weather.  To clear steps down into the entrance of the ice cave, it took the guides nearly 4 months to create them!  Unfortunately, while the cave is astonishing, global warming means that what would've normally frozen over in Dec-Feb into an ice river enabling us to walk over 100 meters in the cave, it was now a raging river.  Instead, all we could do was descend into the entrance, look at the very start of the formation of the cave, and then come back out. 🙁  But to be hiking on a glacier, looking at the views from the mountains – I really could've stayed and done it for days – I just fell in love with it.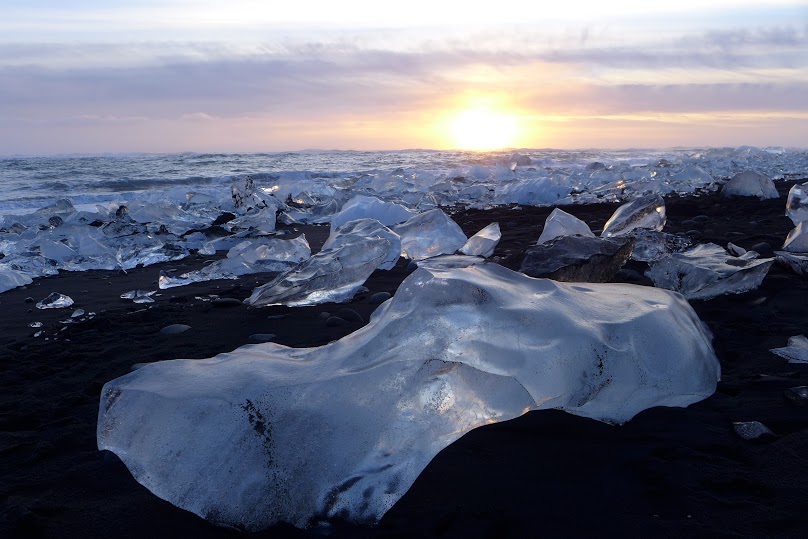 Finally, it was time for us to return to Reykjavik and we had a 5 hour ride ahead of us.  We got lucky, though, because the skies were fairly clear, and we were out in the middle of nowhere heading back to Reykjavik in the dark….and we saw the Northern Lights…again!  The group actually used my camera with all its fancy settings and Jonas an amateur photographer to literally just point it out the car into the sky to take pictures – and if we saw green light show up, we knew it was Northern Lights.  This time, it was truly a spectacular show – Jonas has been a guide for 5 years and he said it was probably one of the top displays he's ever seen.  It was just magical watching the lights dance across the sky and swirl around.  Bucket List – check!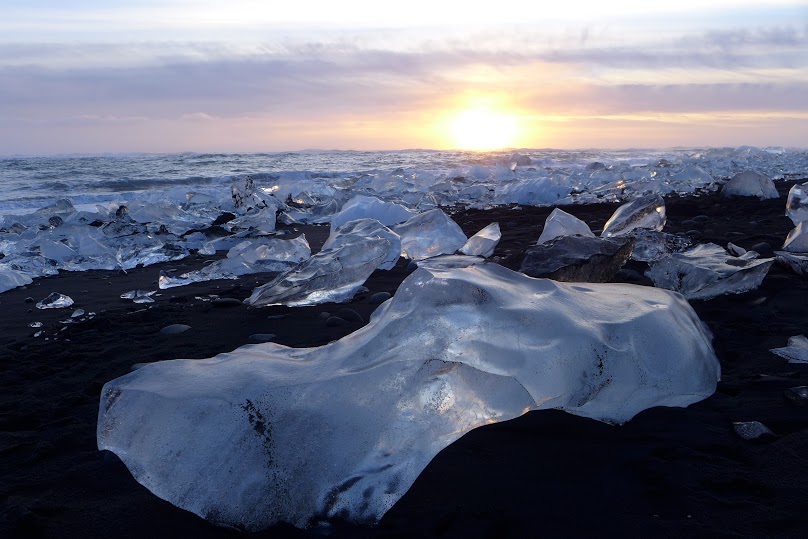 DAY 6

On Friday

, Jeff and I just wandered around Reykjavik – eating our way through town.  Literally.  We went back to Oudin cheese shop and had smoked goat slices and more cheese…stopped at Brauo bakery for their famous cinnamon buns (with at least a pound of butter in each bun), drinks at Apotek hotel and dinner at Messin.  The perfect day and the perfect cap to our vacation.  
Saturday

was our trip back to NY and at the airport, there was one more quirk to note as Reyjavik Airport is the only place I've ever seen people literally lined up at the water fountain to refill water bottles with the delicious Iceland tap water.  No joke.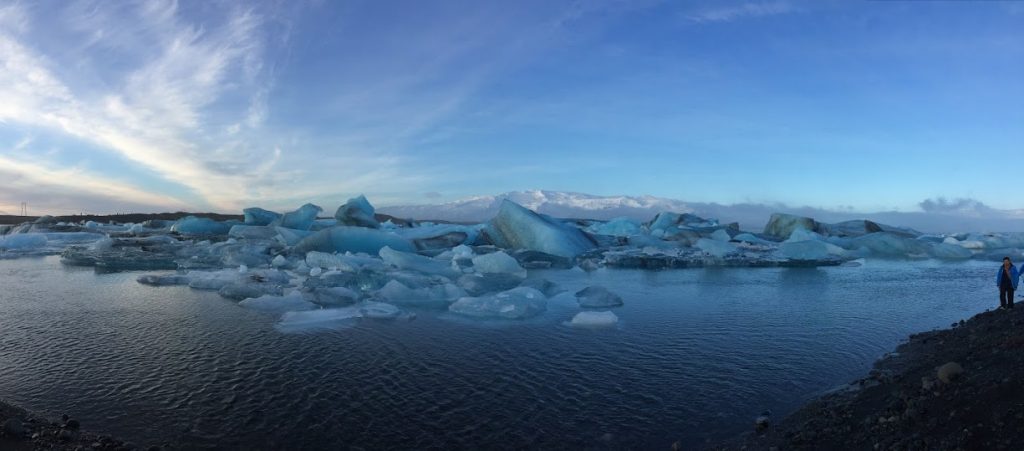 So that was Iceland.  It was incredibly beautiful – and even though I'm not typically a cold weather traveler, I have to say that I highly recommend it.  The country is just beautiful, the people are incredibly friendly, there is like absolutely no crime and you feel safe everywhere, and the Icelandic way of living – local, fresh, progressive – it really is just this utopian microcosm and such a privilege and honor to experience.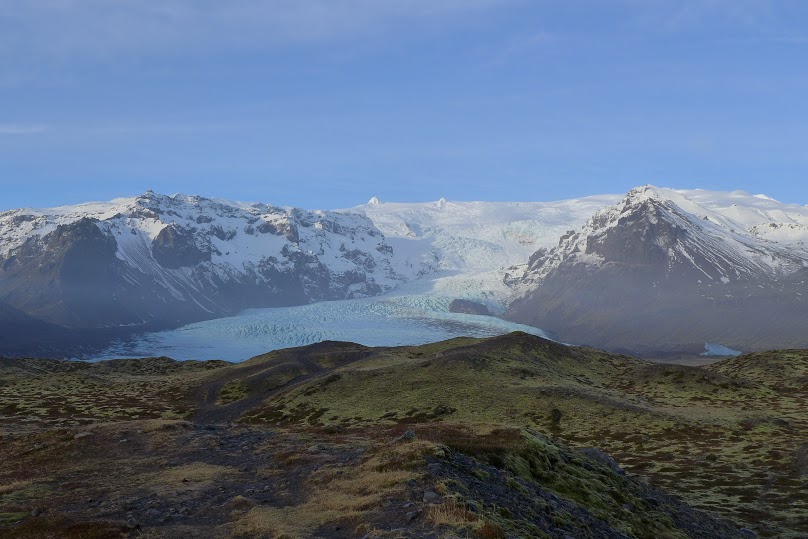 If you made it to the end, amazing.  Hope you found it entertaining – and GO TO ICELAND!!!  With climate change, who knows how much longer this majestic land will be around (or be majestic)?

love,
cin