On Monday morning, I finally made it to the Fondation Louis Vuitton, one of Paris's newest museums and monuments.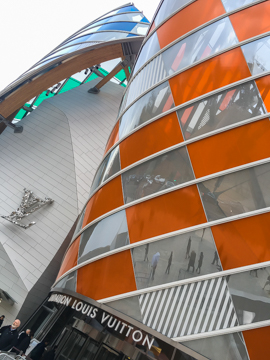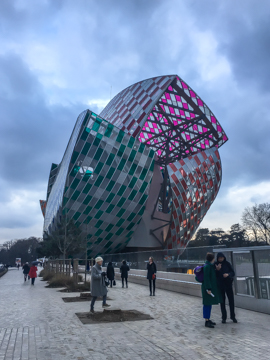 The current exhibit of the Sergei Shchukin collection (including works from Monet, Degas, Cézanne, Gauguin and others) has been extended by one final week (until March 5, 2017), and for this final week, the space is open from 7am until 11pm!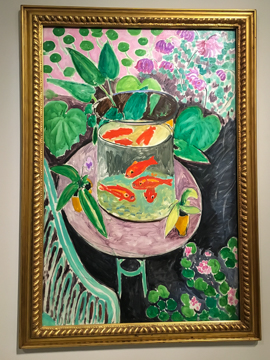 As I expect is the case for most visitors, I went to the exhibit just as much (if not more) to see the building as to see the works of art inside.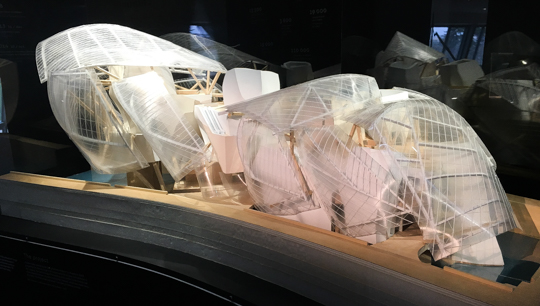 Designed by Frank Gehry, this impressive structure in the Bois de Boulogne opened its door to the public in October 2014.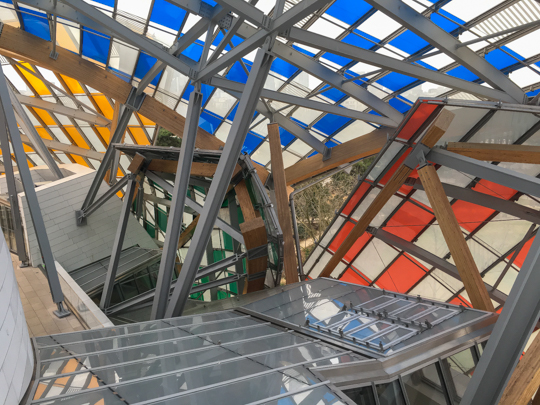 The design, and finding your way around the inside of the building, is anything but intuitive even with the map in hand. Usually, that would drive me crazy in a museum, but in this structure it adds to the fun.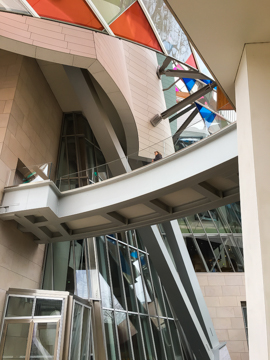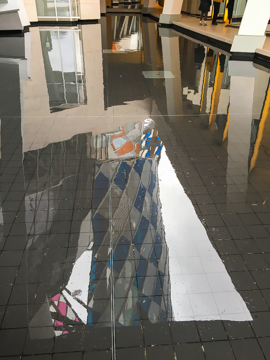 It's worth taking the time to fully explore the six floors and multiple terraces, as well as the outdoor pools.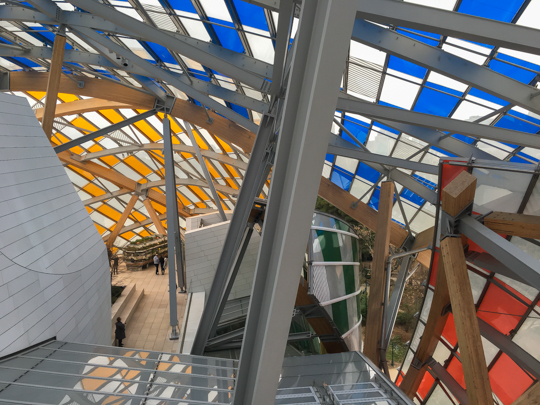 There is now a temporary exhibit that is quite hard to miss, Daniel Buren's "The Observatory of Light". These are the colored panels that cover the "glass sails" of the Foundation.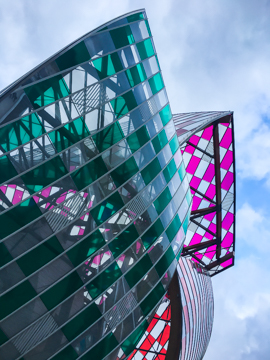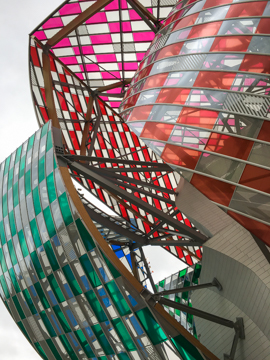 I highly recommend purchasing tickets online in advance for a specific time slot. You can buy tickets at the door, but the line may be very long.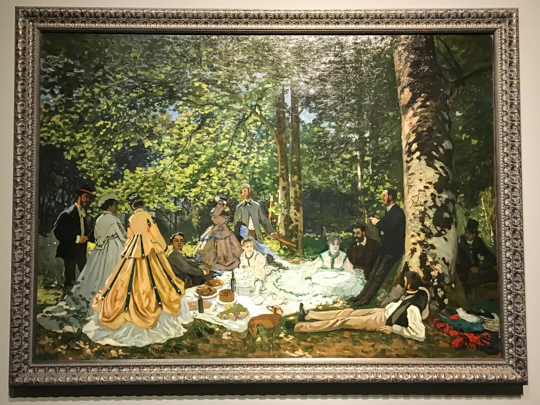 Fondation Louis Vuitton
8 Avenue Mahatma Gandhi
Bois de Boulogne
75116 Paris
Closest metro: Les Sablons on Line 1