I was recently interviewed by Discover Walks about my Paris experience, my favorite Paris addresses and tips for visitors. The interview is now up on line. You can read it here!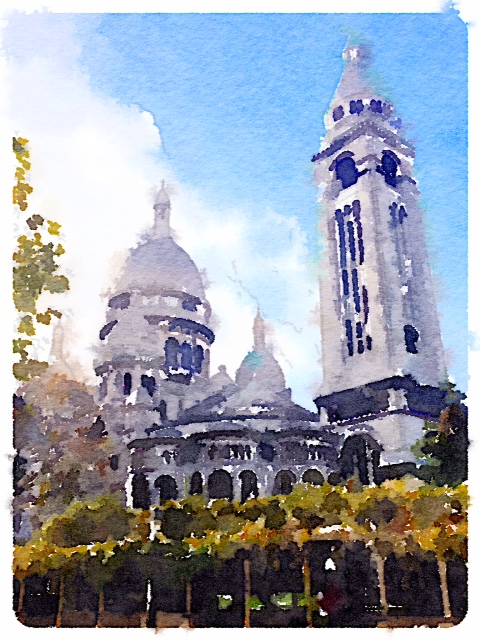 My Montmartre photo post editing with the Waterlogue app
Discovers Walks offers walking tours in a number of European cities (and now San Francisco!) Some tours have a set price but some are offered for free, with the hope that you will tip the guide well if you're happy with the tour. The company also offers other experiences such as cooking classes and private tours and corporate events.
I took one of Discover Walks' tours of Montmartre last year. I highly recommend it! You can read my write-up here.