The Festival Interceltique, the largest Celtic music festival in the world, held in Lorient every year, is set for August 3-12, 2018!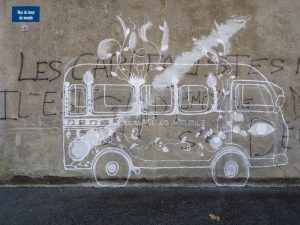 Lorient street art
I was lucky enough to catch the very last night of the festivities last year, as my latest three or so weeks of hiking the GR34 landed me in Lorient the last night. I'm hoping to make part of the festival again this year!
While participants come from around the world, each year, a different Celtic nation is highlighted. 2018 is the year of Wales. See this YouTube video for a preview of this summer's event.