Two years ago, I wrote about a wonderful book called A Gift from Brittany, by Marjorie Price.  It's the true story of a young American (Marjorie)'s life in the Morbihan, in southern Brittany, in the early 1960s. This is back when modernity had not yet reached these rural communities and when there were no other expats to be found.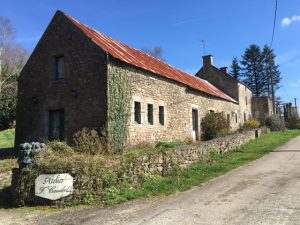 Intrigued by Marjorie's story, I decided to visit La Salle, the village Marjorie called home for many years. Just south of Sulniac, La Salle is a 20-minute drive east of Vannes. It's not too far from my home in Baden.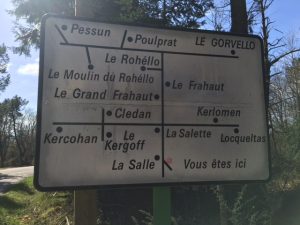 By the time of my visit to La Salle, I had corresponded several times with Marjorie, who now lives in Florida. She hasn't visited France in many years. I was hesitant to send her my photos as I didn't want to spoil any images she had in her head of this then-untouched corner of the world. But I asked her if she'd like to see them and she said yes.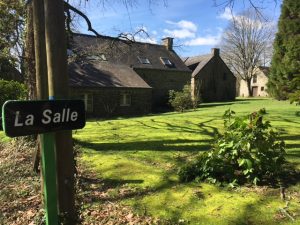 While some of the surrounding area has been developed and the dress and customs of the community has transformed quite noticeably, not a lot has changed in La Salle from the outside. It's still peaceful and beautiful and…coming from New England… refreshingly green in early March!
If you've visited Brittany or hope to visit one day or just want to pick up an easy but thought-provoking and touching read, I highly recommend A Gift from Brittany.