Looking to get out of the city without leaving the city?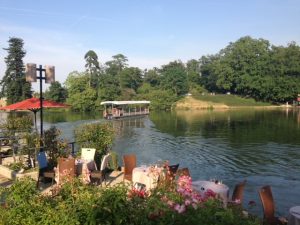 The Chalet des Îles in the Bois de Boulogne is the perfect mini escape. Not only is this restaurant in one of the Paris region's largest parks, it's on an island in the park that is only accessible by boat. Never fear, the restaurant organizes the short passageway free of charge.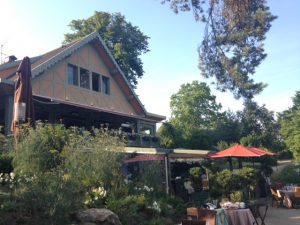 The food is excellent and the setting can't be beat. I dined here on my birthday a few years ago and it made a perfect setting for a special occasion.