One of my favorite new-ish shops in the Marais is Fleux. Fleux is all about design but at relatively affordable prices.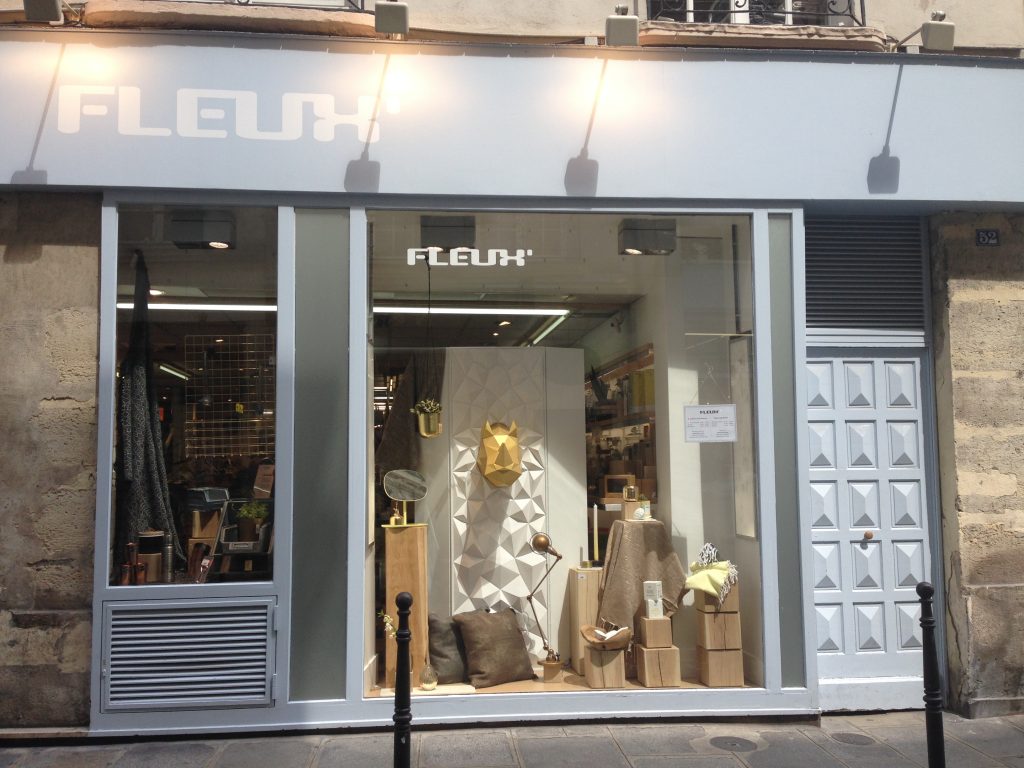 I recently bought a sleek new dish drying rack there, and last year I purchased the shelf and animal figure coat hooks for my entryway pictured below.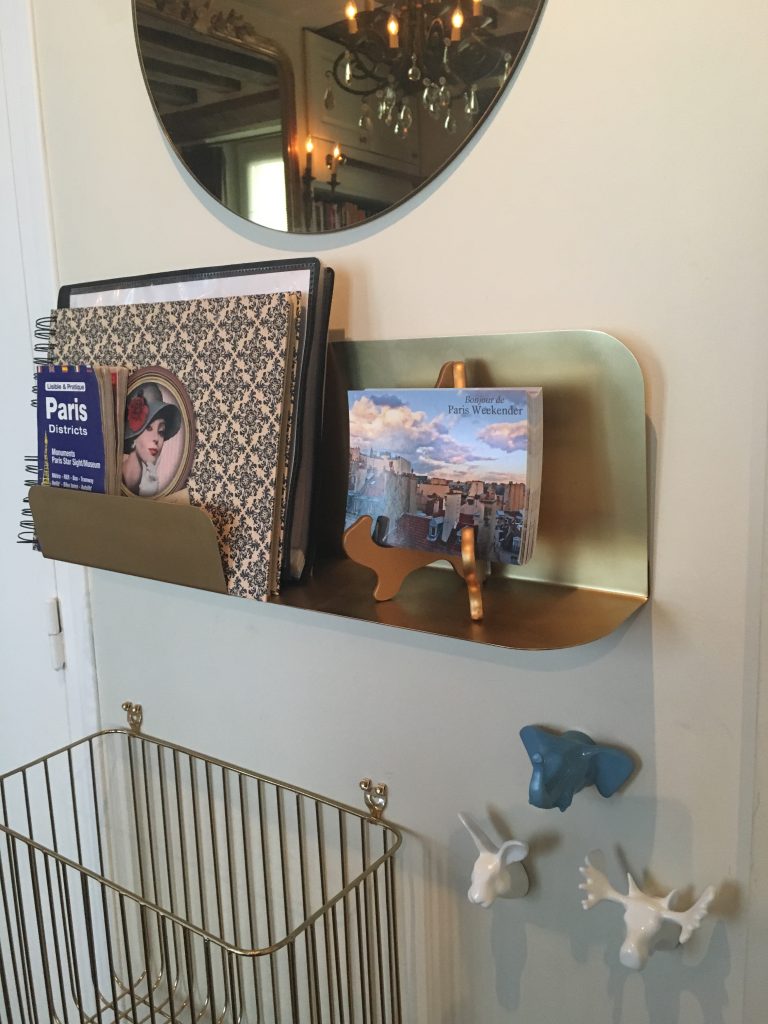 You can find the three Fleux boutiques (all on the same block) at:
Fleux
39 + 52 rue Sainte-Croix de la Bretonnerie
75004 Paris
You can also order online, and for international delivery too (!!), but even delivery within France will cost you the normal post office (Chronopost) rates….