The good news is that the Gustav Klimt/Hundertwasser show at the Atelier des Lumières has been extended!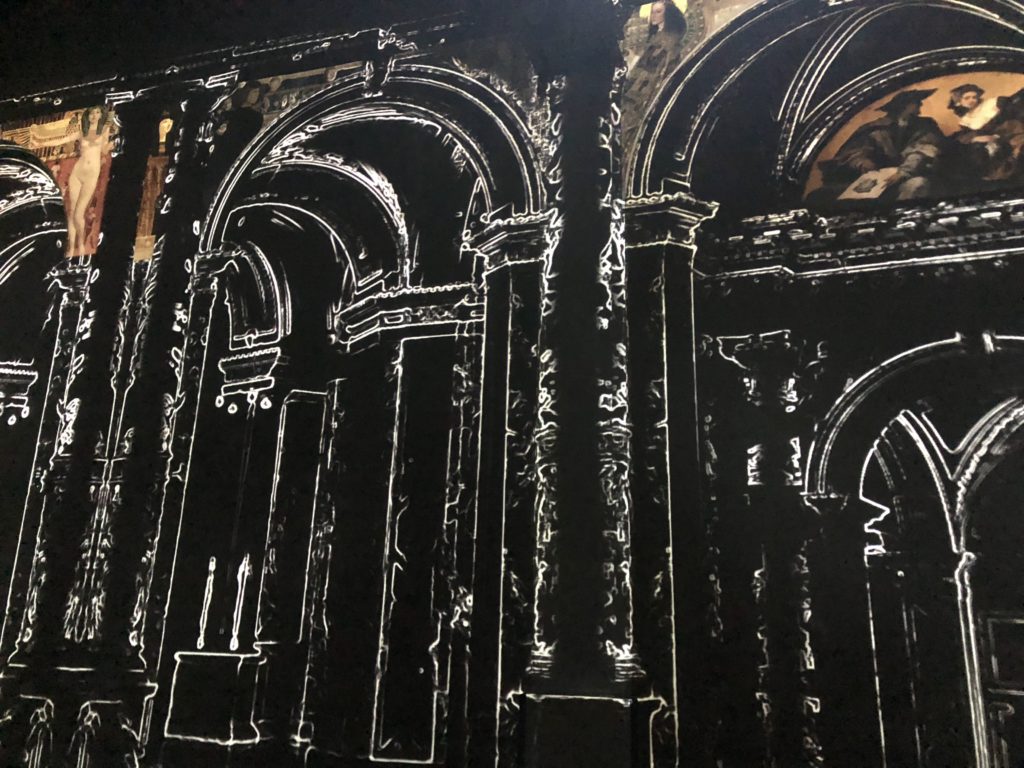 The bad news is that tickets are selling out quickly and you only have through January 6, 2019. You can purchase your tickets here.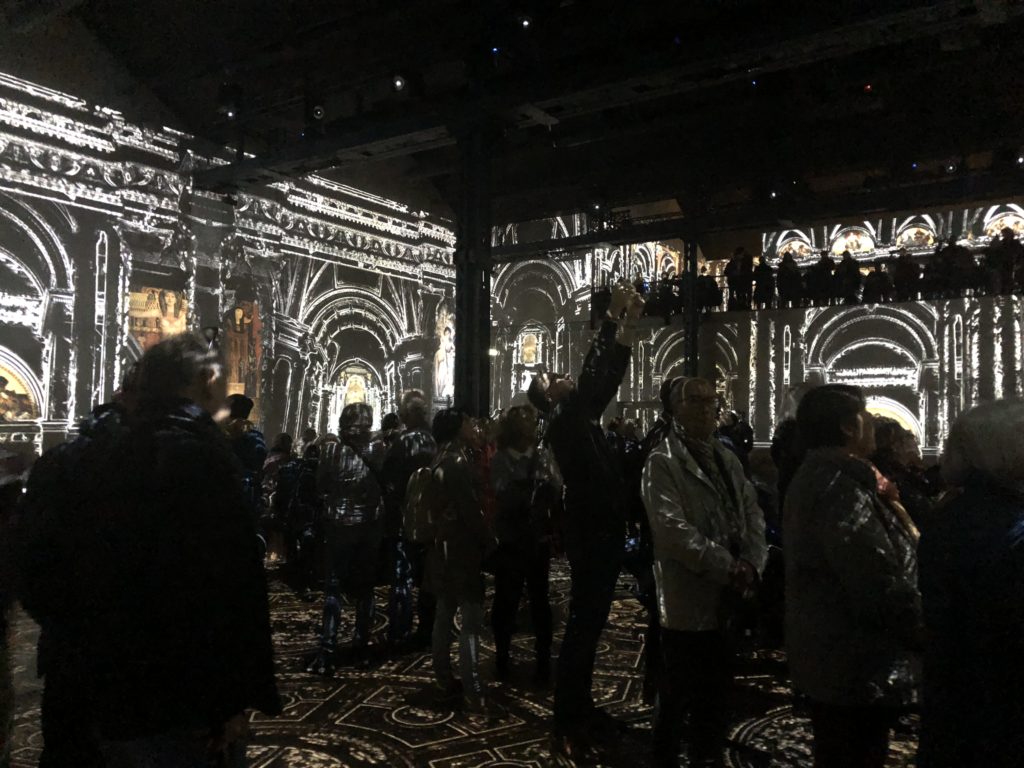 So what am I talking about? This "Studio of Lights" show in the 11th arrondissement is the latest digital art or "immersive art" rage in Paris. Some call it incredible and some call is cheezy. It may be somewhere in between. But at 14 EUR per ticket I think it's well worth a visit. The two shows back to back (the longer Klimt program and shorter Hundertwasser program) take just under an hour total.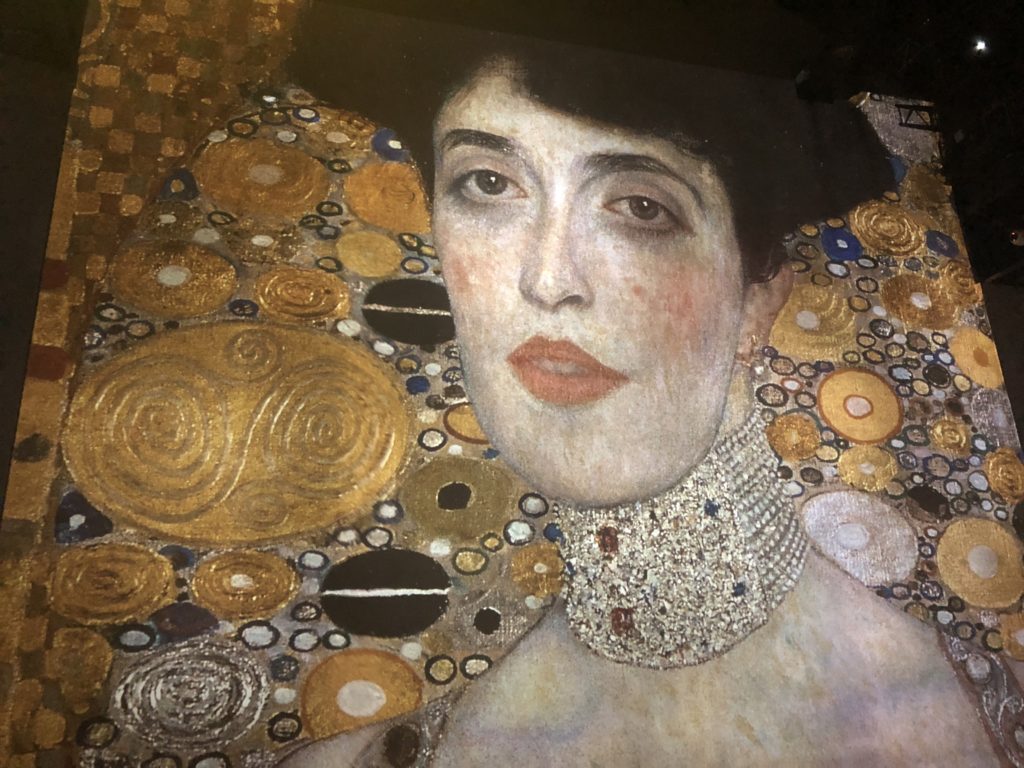 During this hour of spectacle, as the official Paris Visitor's Website says: "Using 140 video projectors and a spatialized sound system, the highly unique multimedia equipment will cover a total surface area of 3,300 m2, extending from the floors to the ceilings and over walls up to ten meters high." I bet you're still confused. Well, I think it's one of those things you have to experience in person to understand. I went last month and enjoyed marveling at the engineering more than anything else. How do you project from 140 cameras on all surfaces of a room with people walking around everywhere and yet there are no shadows?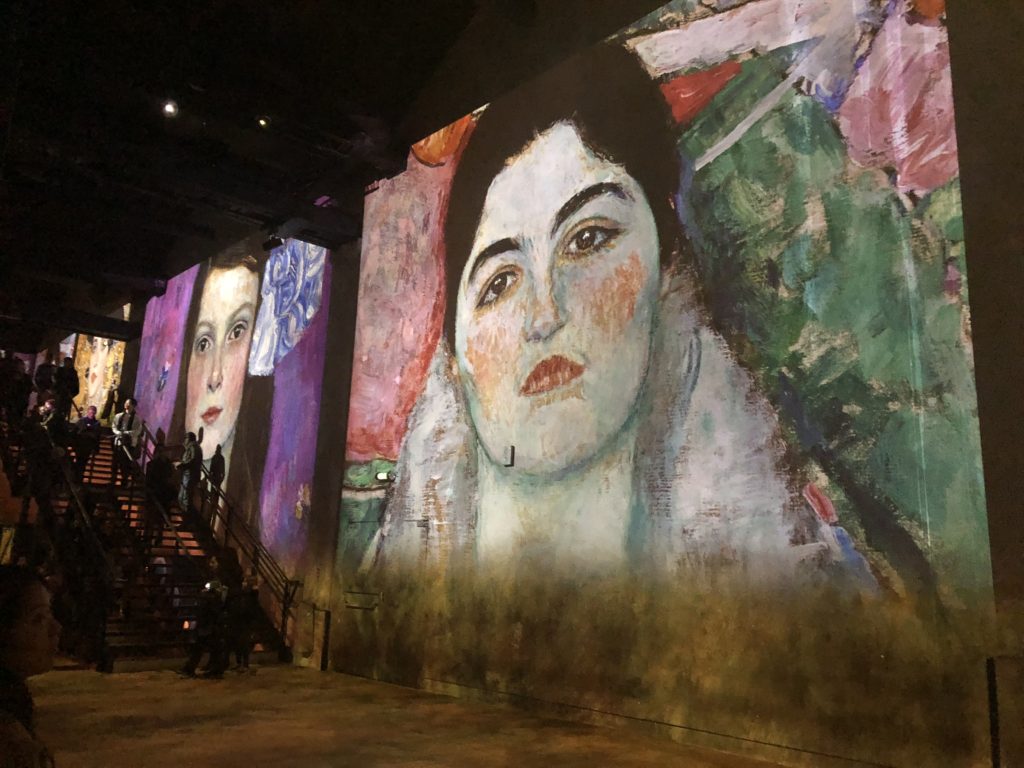 But if you miss the Klimt show, I am sure there will be more shows to come. This does seem to have been a real success judging from all the sold-out weekends! The gift shop at the Atelier also appears to be a success. Not a bad place to pick up some unique holiday gifts.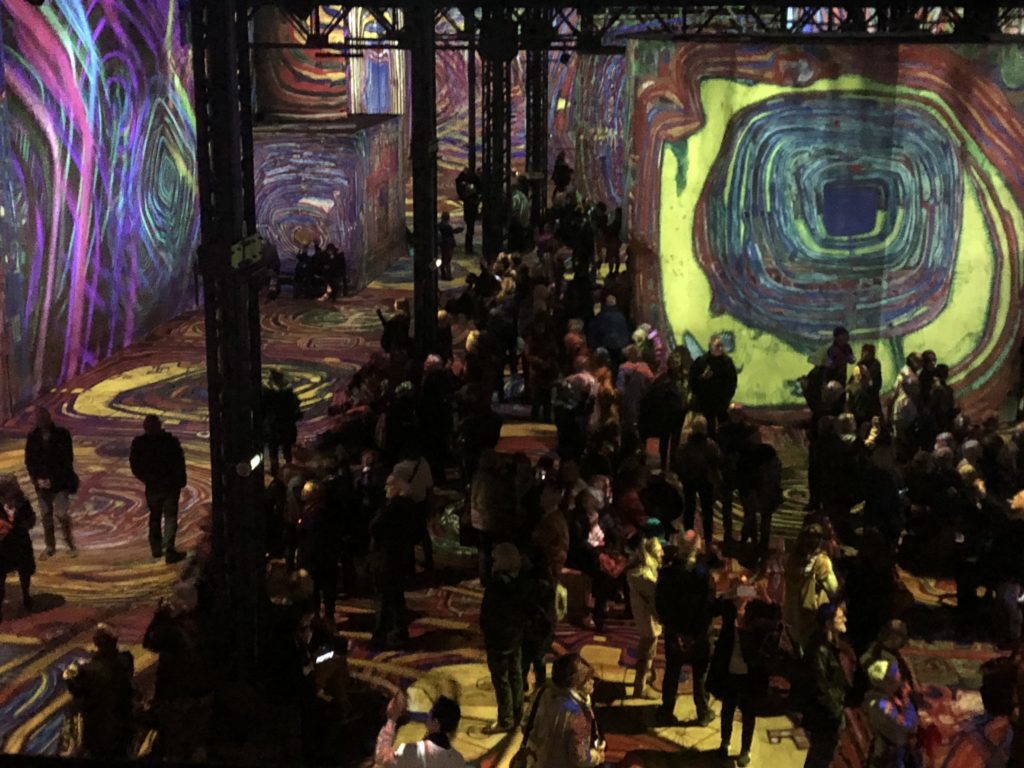 Tip: If you're looking for a quick and ridiculously reasonably priced meal before or after the show, drop by the new Chez Ugo for a plate of pasta or some tiramisu. It's just a block or two away.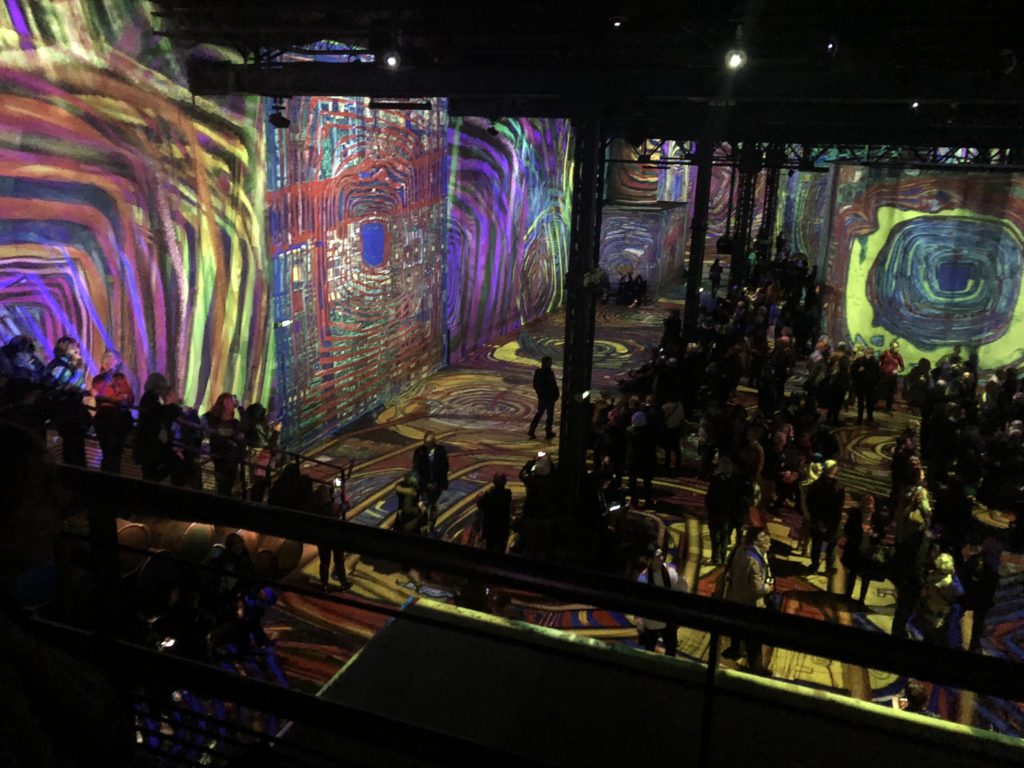 Atelier des Lumières
8 rue Saint Maur
75011 Paris
Chez Ugo
95 rue du chemin Vert
75011 Paris