I am now a bit addicted to the grande randonnées, the long-distance trails known affectionately as the "GRs" that criss-cross and wind their way through France and along its land and sea borders.  After finishing the GR20 in Corsica over the July 14 weekend, I could not wait even a week before attacking my next grande randonnée.  My latest victim, the GR34, stretches approximately 1,600 kilometers, tracing the coast of Brittany from the Normandy border (near Mont-Saint-Michel) to the Pays de Loire, east of the Gulf of Morbihan.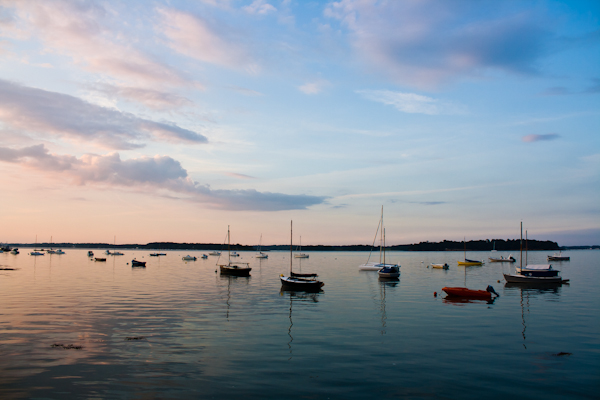 Near Locmariaquer
Last weekend, I explored the coast from Port-Louis to Auray by car, then hiked the GR34 from Auray to Vannes, approximately 64 kilometers.  This stretch of the GR34 combines coastline, farmland, small hamlets and a few more sizable towns.  It may not have the spectacular, high rugged cliffs of the northern or far western Brittany coast (see my other two Weekend Itineraries for Brittany: one for Mont-Saint-Michel, San-Malo and Cap Fréhel, Brittany and one for Brittany: Morlaix & Surroundings).  But this southern coast is beautiful and inviting and just as worthy of exploration. And it is more easily accessible from Paris.  The train to Auray or Vannes is just over 3 hours, and if hiking from Auray to Vannes, there is no need for a car, taxi or bus–just your feet. While 64 kilometers in one weekend may not be for everyone, there are plenty of opportunities to hop on or off the trail and to stop in towns and villages for food or drink.  Even for non-hikers, I highly recommend that you pick a small stretch of the coastal path to explore during your next visit to Brittany (and you cannot go wrong in choosing!).
Note that this hike from Auray to Vannes could be combined with a visit to Île-aux-Moines or another island for which the ferry leaves from Port Blanc, as you will walk right by the Port Blanc pier.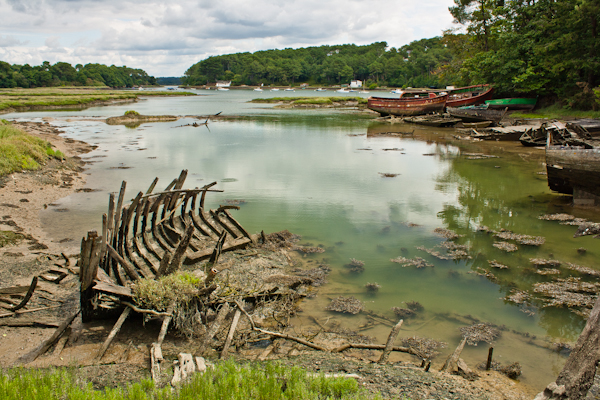 Along the GR34 between Sainte-Avoye and Le Bono
As always, I have posted the details of this weekend's trip under Weekend Itineraries.  I hope to hike another stretch of the GR34 soon–I still have about 1,520 kilometers to go!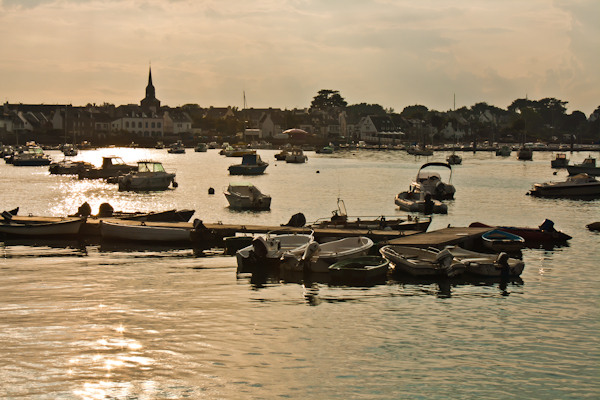 Locmariaquer