There is something about Brittany that keeps drawing me back.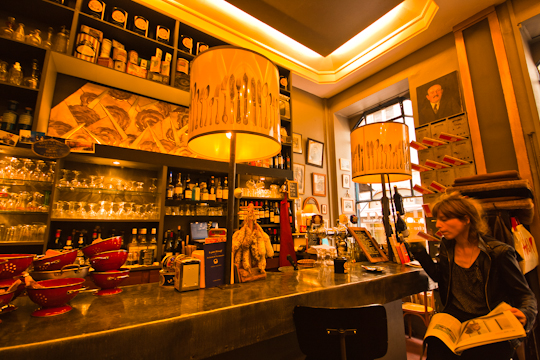 Le Select, Nantes
Its mix of rugged and calming coastline, inviting villages both seaside and inland with meticulously cared-for homes and gardens, friendly and vivacious people, mile after mile of hiking trails, its fresh seafood and locally-produced cider, the smell of the ocean… these are just some of the reasons.
La Côte Sauvage & La Roche-Bernard
On my latest weekend to Brittany, I wanted to explore the eastern part of Morbihan, in southern Brittany.  We spent Friday night in Nantes, Saturday along the cliffs and beaches of the Côte Sauvage (Wild Coast) and Saturday evening and most of the day Sunday in and around the small "City of Character", La Roche-Bernard.  Finally, on Sunday evening, we spent some time in the village of Rochefort-en-Terre then dinner and a stroll in Rennes before the drive back to Paris.
New Port & Old Port, La Roche-Bernard
La Roche-Bernard may now be my favorite town in all of France.  Its old stone buildings are tucked against the cliffs overlooking the old and new ports full of sailboats on the Vilaine River.  There are hiking trails in every direction and the residents are as friendly as can be.  I would highly recommend a visit.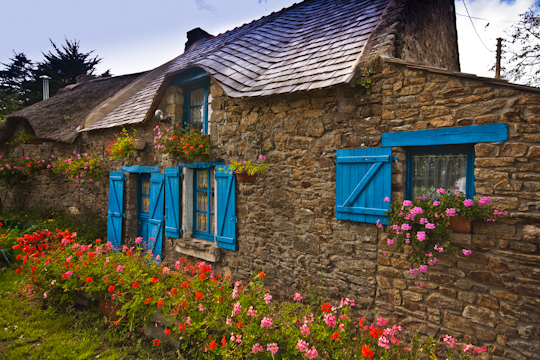 Near Rochefort-en-Terre
This weekend offered a wonderful variety of ocean and countryside, villages and small cities, activity and relaxation.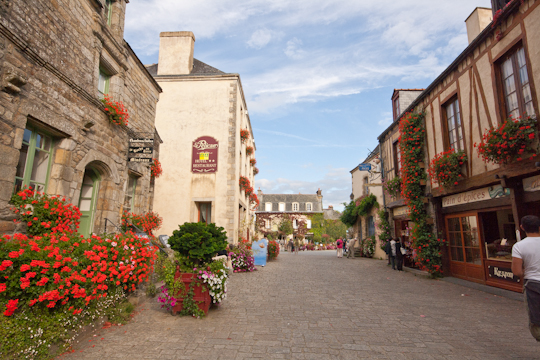 Rochefort-en-Terre
If you are thinking of heading to the area, be sure to read the full itinerary that I have posted under Weekend Itineraries. Or for ideas on the Gulf of Morbihan, see my recent post or the Morbihan itinerary also under Weekend Itineraries.