My Otternes Farm Photo on BootsnAll's Whygo.com!
My photo from the Otternes Farm along Norway's Aurlandsfjord has been selected as today's Whygo.com's "Photo of the Day"!  To see more photos of Norway, see my post from this summer or the Norway gallery of my photo website.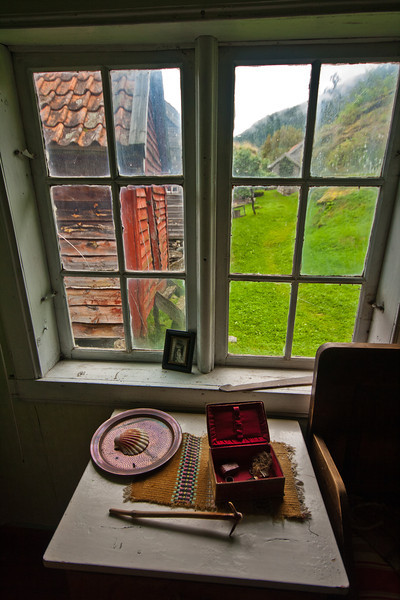 I highly recommend a visit to Otternes Farm if you are visiting Norway's fjord country.  Pay the 30 NOK extra (80 NOK total) for a guided tour with the farm's manager, Laila Kvellestad.  The farm dates back to at least 1522 (but likely far earlier) and is comprised of 27 buildings, most of which can be visited and many of which were left almost exactly as they were when the last families left the farm.  The vision for Otternes is to move towards becoming a working farm again and away from a museum approach, which makes it a much more impressionable experience for visitors.  Be sure to stay for coffee/tea and pancakes and don't miss the home-made brown goat cheese and locally-made organic ice cream.  After your visit to Otternes, follow the trail up the hill past the Vikesland, Sele and Li farms, then back to Aurland (about 3 hours).  This trail is mostly in the forest so not bad on a rainy or foggy day.  The only fjord views after Otternes are just before and after the Li Farm (to which you could return with the car on a clear day).  See my full Norway itinerary for more details.
Comments
comments