The Maison Européenne de la Photographie is Paris's premier museum of photography. Focusing on contemporary photography, the MEP is home to over 15,000 works of photographers from around the world. In addition to its permanent collection, the MEP houses a number of temporary exhibits.
From now until March 25, 2012, the MEP features five temporary exhibits: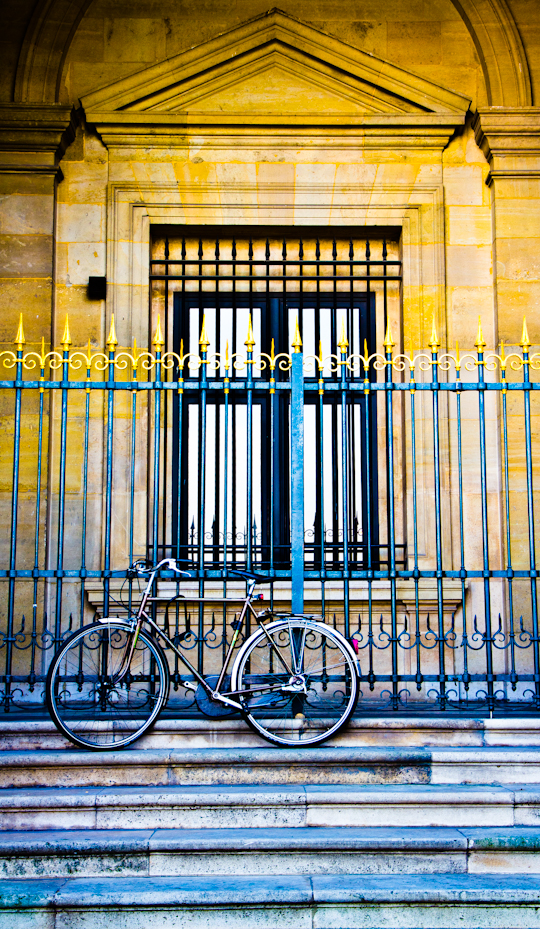 Of the five exhibits, I was most captivated by the photographs of Youssef Nabil. Despite the traditional photo processing techniques he employs, the grainy quality to the images and the clear influence of cinema from days past, many of Nabil's photographs on display at the MEP were shot in the last year or two. There is something about the freshness of these works that makes them seem alive. And that is exactly what Nabil was hoping for, as part of his mission as a photographer has been to immortalize the film stars of today before they are no longer with us.
Be sure to spend some time watching the slide show of William Ropp's portraits. Displayed on a TV turned on its side so it looks like a giant Ipad, the backlighting ascribes the photos an amazing glow that, along with their disturbing poses, gives the portrait subjects tortured ghost-like qualities. Ropp is clearly most intrigued by the emotion and sadness that the eyes can convey. Many of his photographs were more contemporary reminders of Diane Arbus' style. (Do not forget, you have only until February 5th to catch the Diane Arbus exhibit at the Jeu de Paume!)
The mansion housing the collection dates from 1706, and the building's history, in contrast to the modern collection, is most striking in the MEP's café, located in the basement under 18th century stone vaulted ceilings. Be sure to walk through the café to the far end of the building to see Götz Göppert's "The Four Seasons" before you leave. There are only four works, one representing each season, and each screams Paris. Click on the "landscape" tab of Göppert's website to see more images of Paris and other commanding cityscapes.
Logistics, pricing and all that fun stuff
The MEP is located in the southern Marais (4th arrondissement) just south of rue Rivoli at 5/7 rue de Fourcy.
The museum is open every day 11AM – 8PM, except Mondays, Tuesdays and public holidays. A full price entry is €7 (check here for information on half-price and free admission.) Annual passes are also available. The MEP is free for everyone and anyone every Wednesday 5PM – 8PM.
The MEP's library and video library are open to the public, as well as the MEP's bookstore.
***
When you visit the MEP, I would love to hear what you thought of the exhibits and why!