Every month, I post a list of some of my favorite or just the most eye-catching articles, recipes, blogs and other links I have come across in the past month.  Some relate to Paris and European travels and some have nothing at all to do with the themes of Paris Weekender.  Enjoy!  See April's favorite links post for more fun snippets.  And be sure to also visit my page entitled Some Favorite Links for my all-time favorite sites I go back to over and over.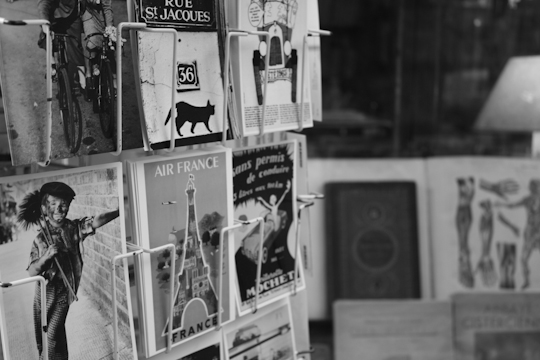 Paris
I recently came across this post by Jessica of Why Go Paris on "always free" things to do in Paris, with an addendum on "sometimes free" activities. What a great list!
If you have not already done so, check out Expat Blog's section on jobs in Paris – there might just be one in there for you! You might also find their housing page to be useful.
Check out this post by Doni Belau of Girls Guide to Paris on Top 10 Tips for Getting Around Paris. And if you have not already done so, be sure to listen to my interview with Doni on the Overseas Radio Network!
France & French
I'm amused by the large size of Wikipedia's list of French words commonly used in English. But what are most useful (scroll down towards the bottom) are their lists of "Not used as such in French" (example, rendez-vous, which does not have a romantic connotation in French) and "Found only in English" (an example for my lawyer friends: "voir dire"). But just to complicate things, remember that "faux amis" is not actually a faux ami.
How many of these 14 places to fall in love with France have you been to? I'm still missing three of them – tragic!
Photography
The 45 most powerful photos of 2011
Wondering what to do with all those photos? Look no further…
This is a bit like "Photographers for Dummies" yet it's ingenious.
General Travel
Sherry's blog, Otts World, caught by eye or its byline: "Travel and Life Experiences of a Corporate American Runaway". She's been everywhere, and she's an excellent photographer.
Once in a while, my legal skills do come in handy in writing this blog. If you need help interpreting any of these 10 Weirdest Laws Still Practiced In Europe, just let me know.
Food & Wine
Who could say no to chocolate chip lava cookies ??
And what does it say about me that I was drawn to read a post entitled "An Open Letter to the Meatball Parmigiana Sandwich from Amato's" – it's fantastic!
Check out Tory Hoen's post for Hip Paris Blog on Top 5 Freaky French Foods We're Still Scared To Eat. Would you eat any of these foods?
I HATE MAYONNAISE. Really, there is nothing more vile in the world. Who else is with me in the "I hate mayo" camp? Apparently I have at least one ally!
Miscellaneous
I am a sucker for these random etymological "did you know"s….