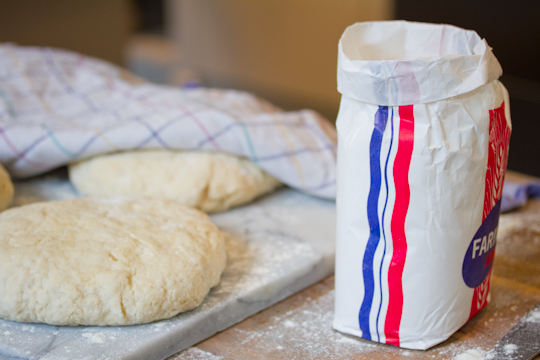 Croissant dough – letting the yeast do its thing
I am often asked for suggestions for not-your-usual-tourist activities in Paris. Whether you live in Paris or are just visiting for a few days, one of the best experiences your money can buy is time with an expert who will teach you a little something you can take back home. Perhaps you would be interested in a wine tasting class, perhaps a photography class or a chocolate tasting class or a cooking class…. Whatever you choose, it is sure to be a memorable experience.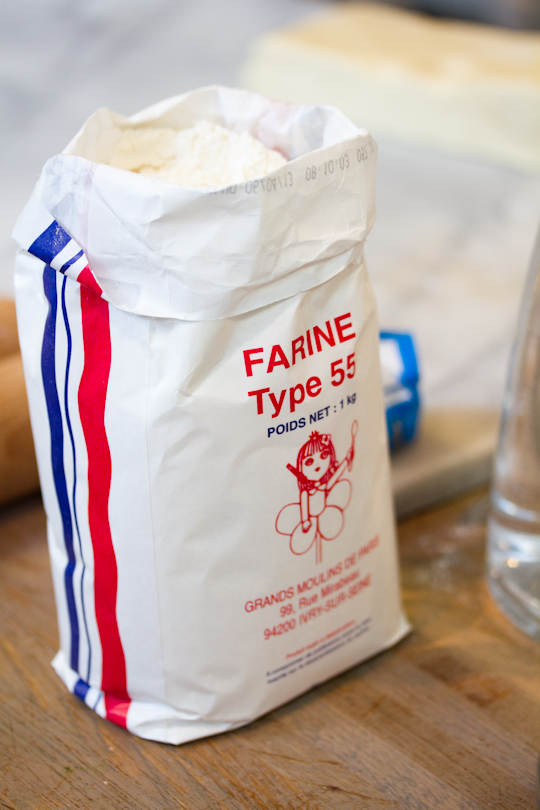 Recently, I was invited to try out one of L'Atelier des sens's English-language cooking classes. It's never easy to wake up early on a Sunday morning, but for fresh croissants, pain au chocolat and pistachio rolls, it was well worth the effort!
Croissant dough after the butter has been folded in
L'Atelier des sens has several locations in Paris. My class was at the Bastille location, in a large, colorful and airy kitchen off a quiet and pleasant courtyard.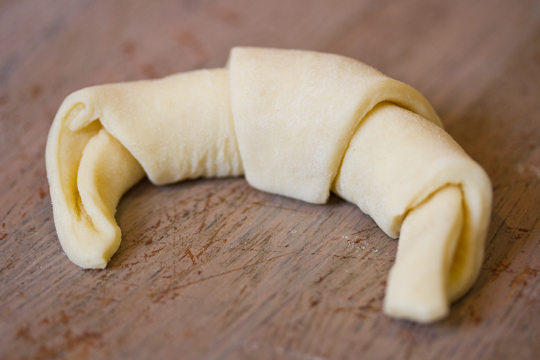 My little croissant before cooking
My class, "A French breakfast", was taught by Olivier Maindroult, a French pâtissier (pastry chef) who has worked throughout the world with the best of the best, including Hèlène Darroze, Gilles Choukroun and Marc Veyrat. Olivier explained everything clearly and made the "classroom" fun, while giving us a glimpse from time to time of the brusque world of restaurant kitchens: "What is this? This is horrible!" We would all laugh, but he did make us try until we got it right!
Basting the croissants with (more) butter before baking
Most of the class was spent making the pastry dough. This is not a simple feat. In fact, as I had learned in a croissant-making class last year, the process is quite lengthy. To make true croissant dough, you must prepare the initial dough, refrigerate for at least 1 ½ hours, then fold in the butter and refrigerate for another 1 ½ hours, roll out the dough and refrigerate for another 1 ½ hours, and ideally roll out the dough once more and refrigerate for another 1 ½ hours. Only then can you slice the dough and form the croissants… but (the 85 eurocent croissant at the bakery across the street is looking just fine around now!), first refrigerate for another 1 ½ hours before cooking.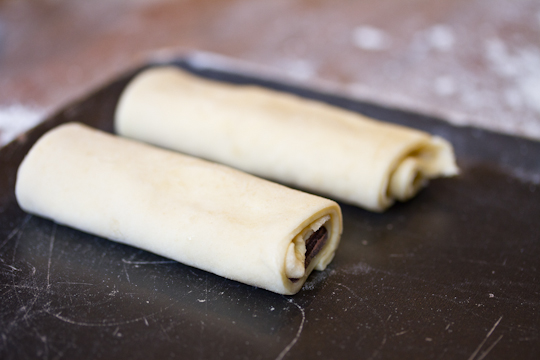 Pains au chocolat getting ready to go in the oven
So maybe I won't be making croissants too often at home, but it is something to experience at least once. This 3-hour course will run you 99 euros, but you'll walk away not only with a new skill and a true French experience, you'll leave with about 8-10 pastries to munch on throughout the weekend, and if you are staying in Paris longer term or have access to a kitchen, you can bring home enough dough to make a batch of 30 more croissants!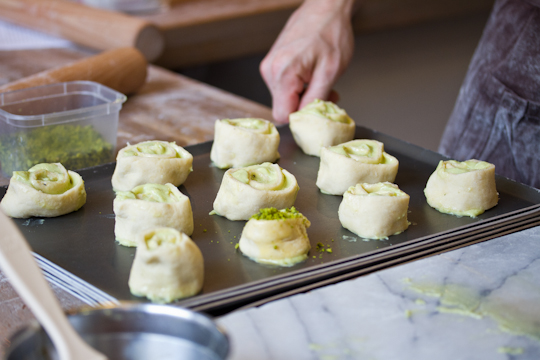 Pistachio rolls (or pistachio "snails" as the French call them)
With more than 50 instructors, L'Atelier des sens offers cooking, pastry and wine courses in English, as well as those courses and many more (cocktail classes, floral art classes, cooking certification courses and a number of other intriguing options) in French. Which will you try?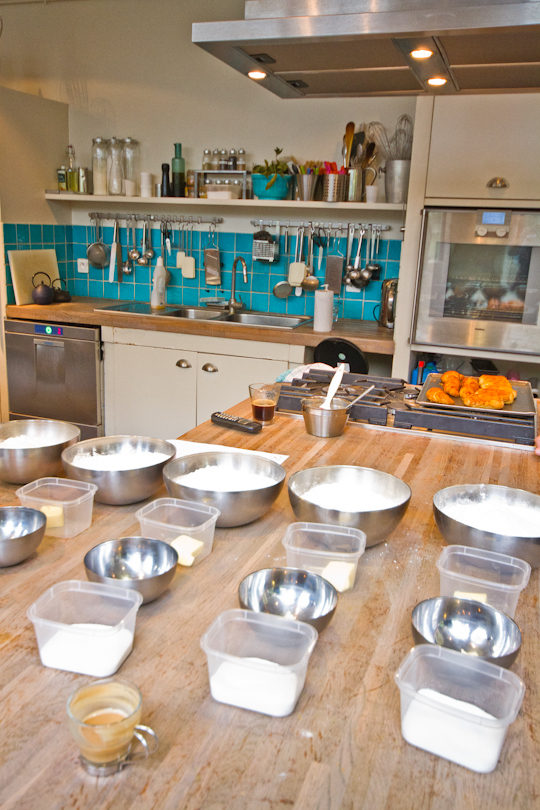 Our kitchen at L'Atelier des sens
***
Have you tried a cooking class at L'Atelier des sens or elsewhere in Paris that you would recommend?