What are you doing the evening of November 13th?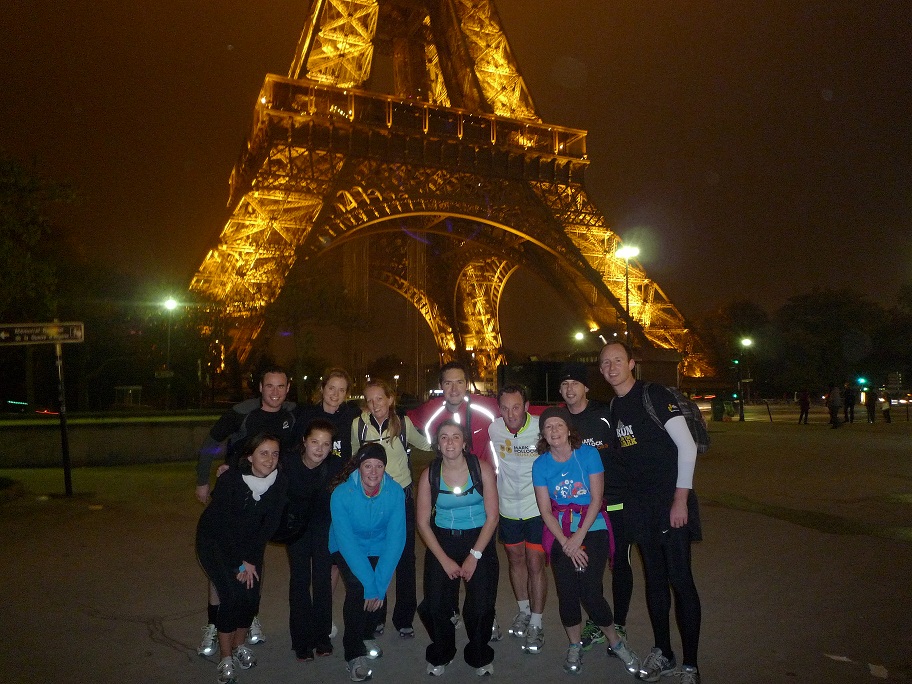 Our 2012 Paris team at the finish line 
I'll be running in support of the Mark Pollock Trust, to help fund research to find a cure for spinal cord injuries. Where? There are larger, organized runs in Dublin, Cork, Belfast, Manchester and London. I'm joining my Paris team for the 3rd year in a row. You can also form your own team in any location, like we did in Paris, or just run on your own, wherever you are!
Mark's story is incredible. In short, Mark suddenly went blind at age 22, but it didn't stop him. He competed in "ultra endurance" races in all terrains and excelled at rowing. In 2010, Mark suffered a near-fatal fall that left him paralyzed. But again, this has not stopped him. I encourage you to watch this short video, that tells Mark's story far better than I could.
For more information on the run, click here. Even if you're not a runner, I encourage you to learn more about Mark's work and to make a donation if you are able.
There's no need to be a stellar runner to join the Run in the Dark. Nonetheless, I'm using this as an excuse to get back into running shape. I'll be in Brittany for the next couple of weeks (you know, I just can't stay away!) and today I discovered my new favorite running loop from my house (5 miles, including a golf course, waterside footpath and 2 thatched-roof villages!) If you're in Paris, take a look at my 10 favorite running routes.
Let me know if you sign up!