Three years ago, some friends and I rented a wonderful chalet in Chamonix, at the base of Mont-Blanc, Europe's tallest mountain at 4,809 meters (15,777 feet). Last month, we returned (and wondered why it had taken us three years!)
Lac Blanc hike
It would be hard to beat Chalet l'Orignal. And no, it's not a typo. Although it's an original chalet, it's actually Orignal, meaning "moose". With 8 en suite bedrooms, a huge kitchen, living room and dining area, a sauna and a hot tub with a view of Mont-Blanc, it's the perfect getaway for a group of friends. It's only a 10-minute walk from the center of Chamonix so you don't necessarily need a car.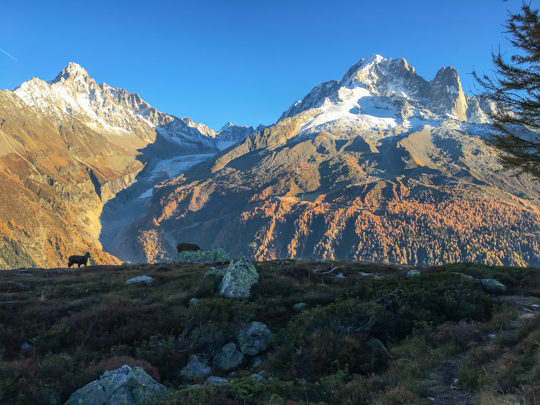 Lac Blanc hike
Thanks to an Easyjet overbooking, we ended up driving to Chamonix and arriving in the wee hours of Saturday morning. So we got a late start and spent Saturday wandering around town. Sunday and Monday were hiking days: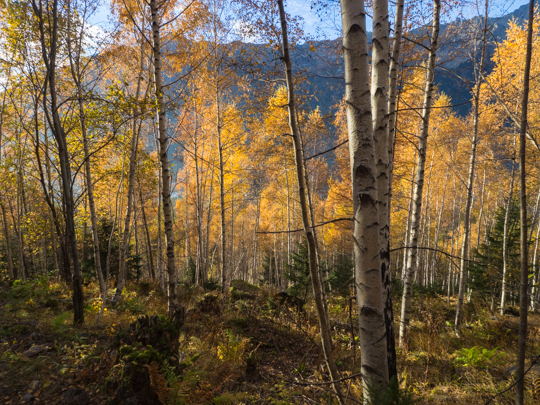 Chemin des Caillets
Sunday, we did a fantastic loop from Col des Montets, up by the via ferrata (metal ladders!) to Lacs des Chéserys then Lac Blanc and back along the ridge then down to Col des Montets.
Aiguilles du Midi
Monday, we took the cable car to the mid-point of Aiguilles du Midi (16 EUR) then walked the Grand Balcon Nord to the Mer de Glace (glacier) then down to Chamonix by the Chemin des Caillets. Each hike was on a different side of the valley and each was well worth it.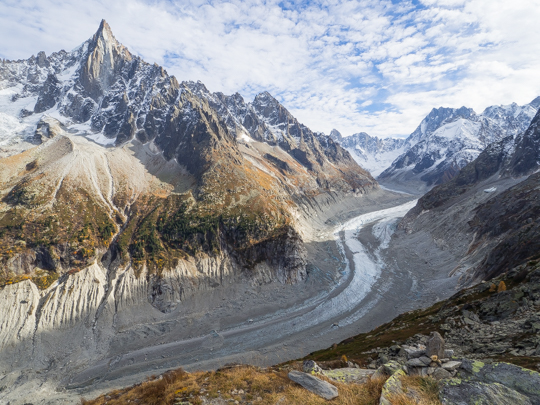 Mer de Glace and the Drus
Tuesday, I hesitated to spend 58 EUR round trip for the cable car up to the Aiguilles du Midi, but in the end, it was worth every centime. At 3,842 meters (12,605 feet), the site of this cable car stop is nothing short of spectacular.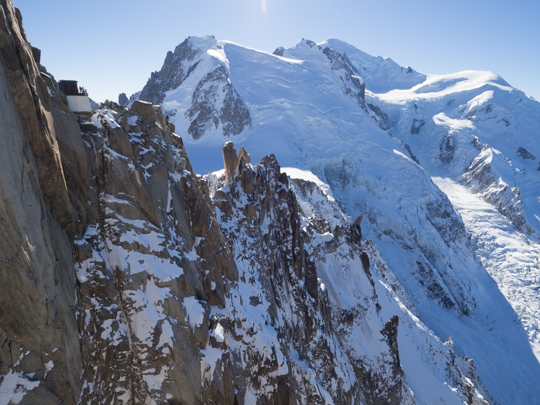 Mont-Blanc from the Aiguilles du Midi
I intended to spend 30 minutes or so snapping photos before heading down but I ended up staying for 2 hours!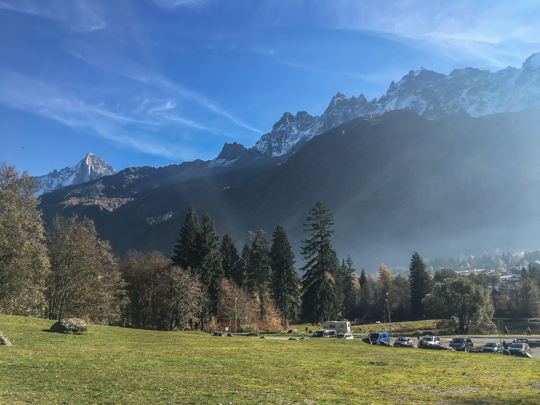 Chamonix Valley
To see more photos of the chalet, the two hikes and the Aiguilles du Midi, click here.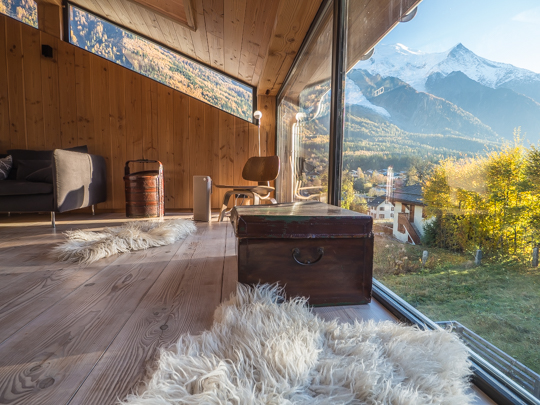 Chalet l'Orignal (and Mont-Blanc in the distance)
We've already booked to go back to Chalet l'Orignal next fall. I can't wait!