I was returning from lunch with a friend by Étoile/Arc de Triomphe a couple of weeks ago and I got caught in the rain. This was not your romantic Paris rain of the movies, but an immediate death-to-all-umbrellas sort of rain.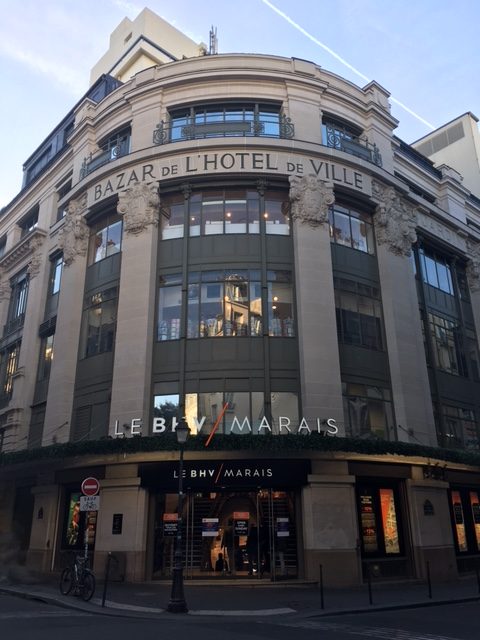 BHV
It occurred to me though, as I finally took cover in the metro station and started making my way back home, by metro Saint-Paul on Line 1, that there is actually quite a lot I can do on a rainy day in Paris that does not involve going outside at all–well, once I make it the couple of blocks to Saint-Paul.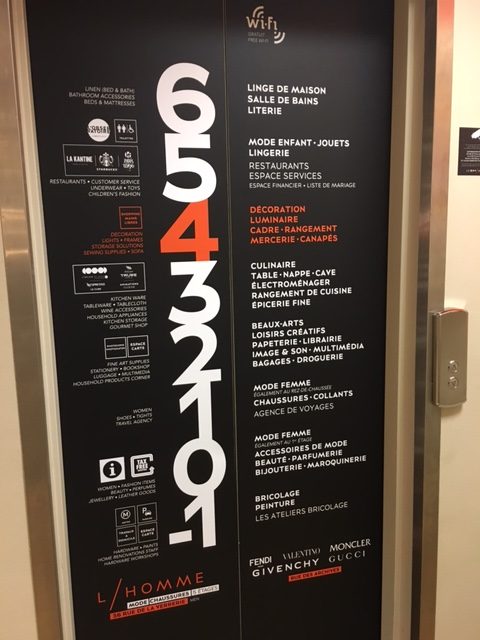 BHV's Offerings–Level 2 has some great souvenir shopping!
Once you're at Saint-Paul, you are on the Line 1, the main metro line that runs East-West through Paris. There are three stops on Line 1 in particular that offer a bunch of possibilities for keeping busy without stepping a foot outdoors:
Palais Royal – Musée du Louvre. From within the metro station, you can access the entrance to the Louvre, as well as the Carrousel du Louvre. The Carrousel du Louvre includes a food court and a shopping mall with stores such as Natures et Découvertes, one of my favorites.
Châtelet. Châtelet metro is connected to Les Halles metro and to the Forum des Halles shopping center. This former central marketplace of Paris has been completely reconstructed in recent years and offers impressive architecture and numerous shops, restaurants and cafés. See a list of shops here.
Hôtel de Ville. At this metro stop, follow the brown signs along the platform for the Bazar de l'Hôtel de Ville. These will lead you right into the bricolage (i.e. Home Depot) section of BHV, the basement of this 7-story department store. I generally hate department stores, but I love BHV. See the recent post I did on BHV.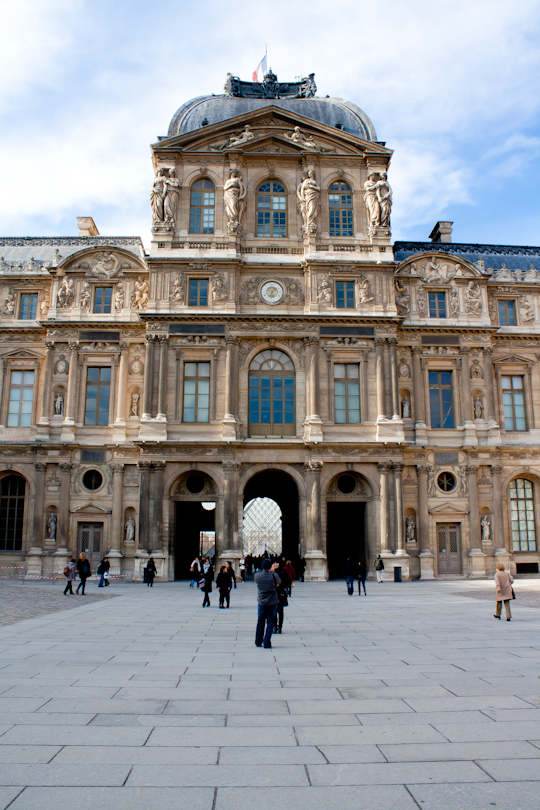 The Louvre
If you're willing to venture out for just a few short steps, another great rainy day option is the galeries or traditional shopping arcades.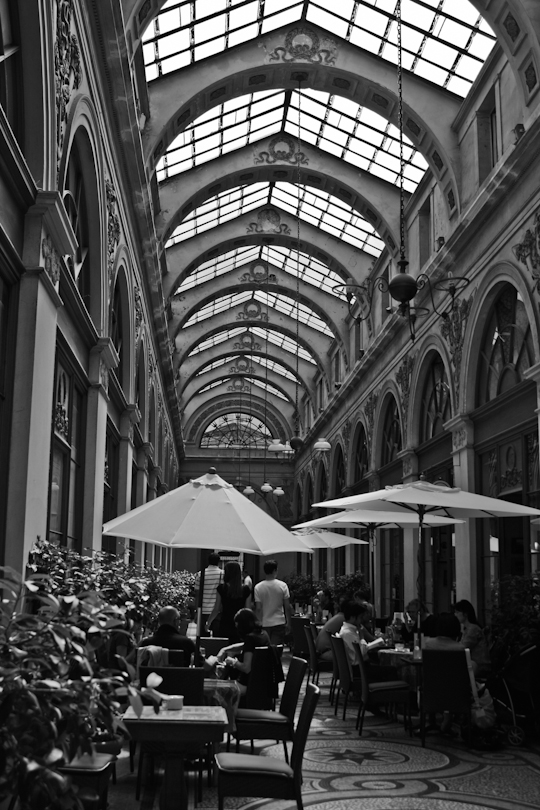 Galerie Vivienne
I've been meaning to write a full post on these galeries for a while now, and I will! But for now, I'll just include my highlighted (in orange) map of the best of the galeries in Paris here. They are all pretty close together, primarily in the 2nd and 9th arrondissements.