Annabel Simms has published a new book to help us discover some lesser known secrets just outside Paris, Half An Hour from Paris.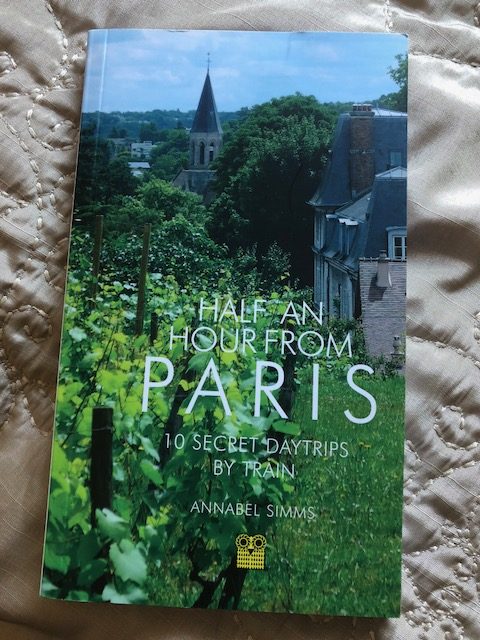 Annabel has a good understanding of what visitors need in terms of the practical aids. She includes a map of the Paris region as well as metro maps in the front of the book. She gives journey times from various Paris train stations. She notes the best days to visit each town (often the market days). And she includes a map of each of the twenty little known places. Annabel also gives practical information for getting around Île-de-France and she includes a glossary of useful terms.
I tried out many of Annabel's suggestions from her earlier book, An Hour from Paris. See my write-up of one of these excursions from the first book here. I'm looking forward to more explorations thirty minutes from Paris!