It occurred to me last week that I had only been outside the périphérique once (and only for a half day) since my trip to Val d'Isère in January. That's craziness!
This past weekend, with three full days, I took a fabulous trip to Normandy and Brittany and I most definitely have the travel bug again!
So this week's challenge is to plan a weekend trip out of town. Perhaps to a region of France you have not yet been to? Here are some ideas to get you started! And please share your proposed itinerary with us so we can help with more suggestions!
More details on my trip to Normandy and Brittany coming soon, but for a little preview I leave you with this photo of my new favorite village in Brittany: Saint-Cado (Belz, Morbihan):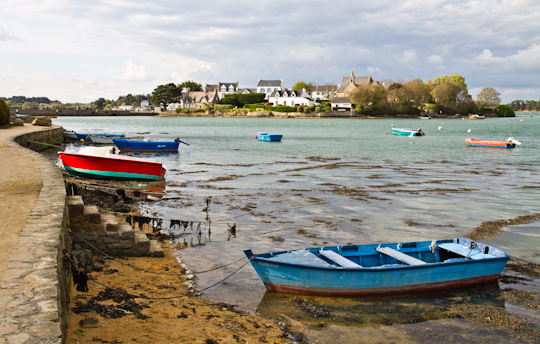 Don't forget to check last week's challenge to find out where that historic marker is located!