If you've been following my blog for any length of time, you know that I am a big fan of (obsessed with?) France's long distance trail system (the grandes randonnées). I completed Corsica's breathtaking GR20 in 2009 and 2011, and have walked a number of segments of Brittany's GR34, for example from Auray to Vannes.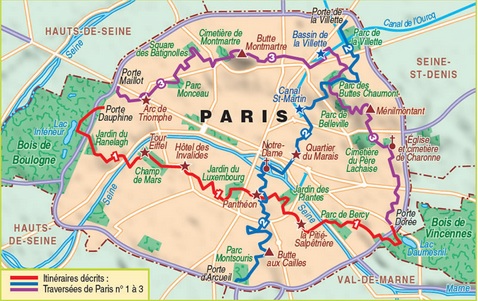 Three main marked routes in Paris; I followed Route 1 from West to East
So a couple of weeks ago I took a "me day" in Paris to "hike" on of the city's three major marked routes, from Porte Dauphine to the Bois de Vincennes.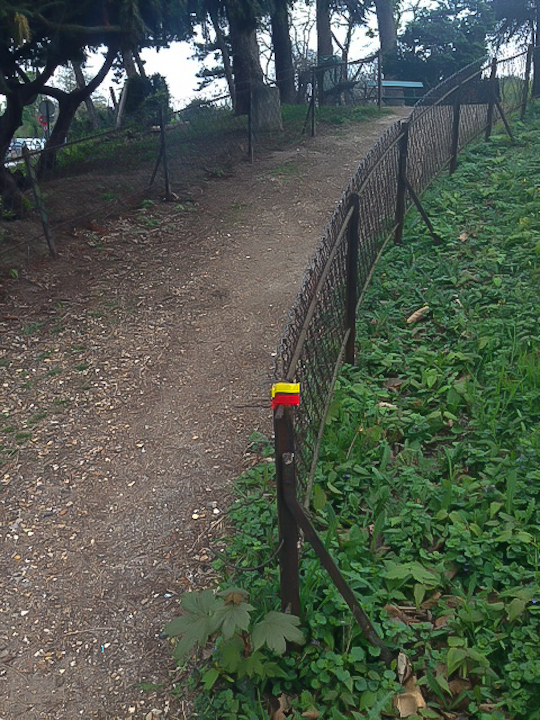 The trail starts at Porte Dauphine, with a dirt path (see photo above) near Route de Suresnes, which leaves the rotary at about 8 o'clock were the rotary a clock face.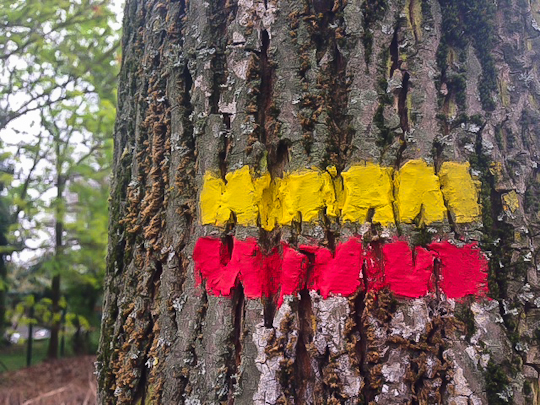 The path is generally marked well, with yellow and red markings such as the one in the photo above.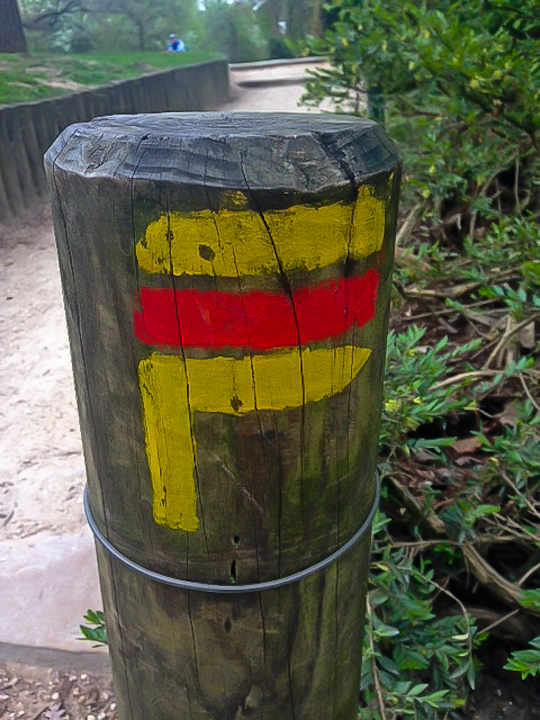 If you are a seasoned hiker, you are already well-acquainted with the markings. The marking in the photo above indicates that you should take the next right.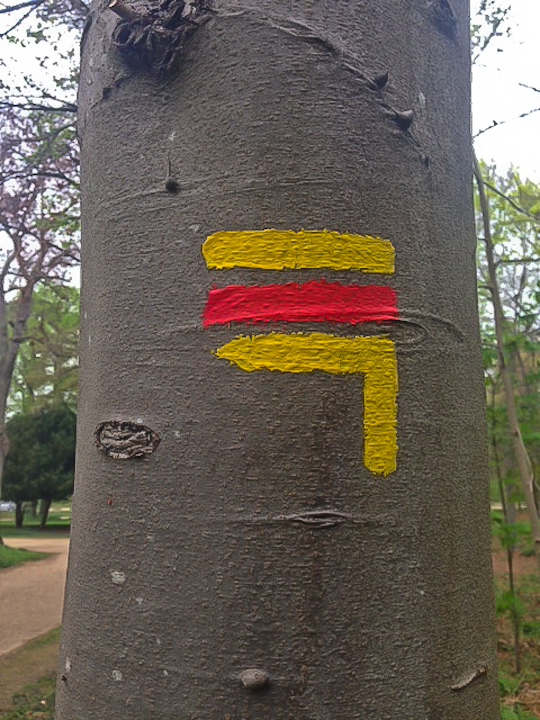 The marking in the photo above indicates that you should take the next left. The marking in the photo below indicates that you are headed the wrong way.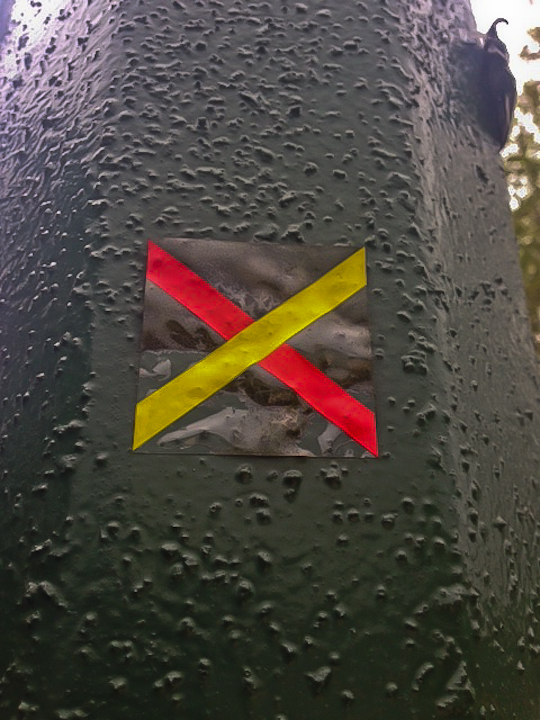 There are just a few tricky places where you could get lost. Unfortunately, there is another trail in the Bois de Boulogne with the same color markings. So just watch the map carefully right around the Chalet des Iles (which, incidentally, I highly recommend for a special meal–I was lucky enough to dine there last year on my birthday!) Although getting lost in the Bois de Boulogne may not be the worst idea. There are a number of lovely hiking trails to explore within the park:
And of course if you do lose the trail markings, you are never really "lost". It's easy enough to catch back up with the marked trail a bit further along. This site has a helpful Google Maps outline of the full 19-kilometer walk.
Who said you have to leave the city to go hiking?