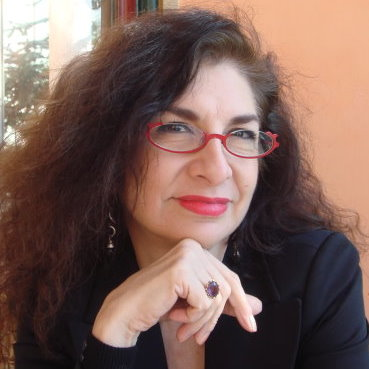 Recently, I sat down with Adrian Leeds, founder of the Adrian Leeds Group, LLS and my own property search consultant, to talk about her adventures in starting her own business, the ins and outs of buying property in Paris and her thoughts on vacation rentals in Paris.
We met at the Café du Marché des Blancs-Manteaux in the Marais (53 rue Vieille du temple, Paris 4ème), an excellent pick for an early breakfast or Sunday brunch in a traditional (yet friendly) French bistro atmosphere.
Please visit my new Paris Weekender's Trusted Affiliates Page for a link to Adrian's site, as well as to other trusted businesses serving Paris and other travel and relocation needs!
I also invite you to read my thoughts and experiences on pre-search preparations, the apartment search, signing the purchase agreement, planning for renovations, the closing and managing renovations.
***
Adrian's Background – Starting the Business
 I am always intrigued by entrepreneurs, especially expats who take the risk of starting their own businesses in a foreign country. So my first inquiries of Adrian aimed at understanding what led her to start her property services company.
Adrian had opened the Paris office of International Living magazine and her readers were regularly requesting assistance in finding properties in Paris. Adrian started finding properties for the magazine to invest in and she hired people to help with the searches for the readers. Adrian also quickly set her sights on owning something in Paris herself and through her personal experience realized that there actually was no one out there at that time assisting Anglophone foreigners in finding properties in Paris. It did not take Adrian long to realize that she could turn this work into her own business.
Of course there have always been French apartment hunters out there, but they work under the French rules, which oftentimes create conflicts of interest between the agent and the buyer. For example, French apartment hunters share commissions with the seller's agent, so the seller's agent has very little incentive to cooperate with these apartment hunters who will end up walking home with half the earnings. The French are also not permitted, by law, to take an advance from their clients. So they may be less incentivized to work for a client who may not be as serious a purchaser.
Adrian's Background – Becoming an Entrepreneur in France
"Doing business in France is the most difficult challenge anyone can encounter in business. It's like being put in a straightjacket with your hands tied behind your back and then they say, 'Now perform!'" Adrian is not one to sugar-coat her assertions.
"I wouldn't wish doing business in France on my worst enemy. France doesn't want you to make money," continued Adrian. She explained that you must understand the cultural differences between France and the U.S. before considering doing business in France. In France, they look down on people who make a profit. But this should not necessarily dissuade you. In fact, the flip side is that it gives Americans a distinct advantage. "Americans have a talent for thinking outside the box, for being resourceful, open and creative." This "U.S. mentality," operating from the U.S. (i.e. through a U.S. company) but living in France can actually be the ideal combination.
I asked Adrian what the most rewarding part of being an entrepreneur in France has been. "Satisfaction of accomplishment," she said without hesitation. "There is a financial reward, but that is not really what it's about." It's when her clients enjoy their property in France that she was instrumental in finding that she feels a real sense of pride.
Adrian's top piece of advice for anyone else trying to start his or her own business in France? "Throw away everything you believed from an American cultural standpoint. The values here are not better or worse. They are just different."
Buying Property in Paris
You are thinking of buying property in Paris. Where should you start? What should you do before you even start looking? "Organize your finances," Adrian stated, once again without the slightest hesitation. "You can't buy if you don't have the money." The most important step is to talk with your mortgage broker or bank, or with several banks, to understand if you qualify for a mortgage and if so, how much. You cannot look at apartments until you have a realistic price range.
So many people have a romantic notion of owning a pied-à-terre in Paris. So I asked Adrian realistically who should buy and who shouldn't. "People who live in fear should figure that out before anything else in life. You need to understand the situation you are dealing with and then take calculated risks."
Her most important piece of advice for potential Paris property owners? Don't do it alone. "Whether it's me or someone else, you need professional advice." There is a level of knowledge of the Paris property market that you cannot attain without experience and education. And why should you hire Adrian specifically? "I'm the most experienced. And I ensure that there is no conflict of interest." Adrian's group is not also working for the seller or the seller's agent or sharing commissions with them. They do not have an exclusive arrangement with a mortgage lender as some groups have. They are there to protect the buyer. "It's like insurance. Yes, it costs more, but you shouldn't buy if you can't afford the insurance. You will make too many mistakes on your own."
Vacation Rentals in Paris
The Adrian Leeds Group manages approximately 30 furnished apartments for short-term rental in Paris and in Nice. Location should probably the #1 decisive factor in picking a rental. "As a first-time visitor and as a repeat visitor, where would you stay in Paris?" I asked Adrian. "Central," she replied, "Anywhere in the first seven arrondissements, where you can walk to everything. Of course I love the Marais, but every neighborhood has its own character."
Adrian advised that after location, the most important question to ask is what is not included. Read between the lines. Decide what is important to you and ask about it. For example, would you mind being in a 5th floor walk-up? If so, be sure to ask if there is an elevator.
Of course, sadly, you must also watch out for scams. If you have any reason to suspect that the property may not actually exist, check it out. You take a risk when dealing directly with the owners and especially where the owner does not live in the area. You would be wise to work with a reputable agency.
What Else Does Adrian's Group Offer?
While of course there are fees involved in Adrian's property search and consulting services, she does share a number of her insights through her free newsletters: Parler Paris and French Property Insider. In the twice-weekly Parler Paris newsletter, Adrian shares "everything." It is designed to show a slice of life through Adrian's perspective that may benefit her readers. The weekly French Property Insider is more focused on investing in property in France.
Another opportunity is Parler Paris Après Midi, which meets every second Tuesday of the month (except in August) from 3pm – 5pm at La Pierre du Marais (on the corner of rue des Archives and rue de Bretagne in the 3rd arrondissement). Adrian started this group back in 2003 as a way to interact with the readers of her newsletters in person and a forum for readers to network with one another. Now, the group invites speakers to share their knowledge of a topic of interest to them (not necessarily relating to the Paris property market).
The Parler Parlor Conversation Group brings together French and English speakers in an informal atmosphere that allows for language exchange as well as meeting new people and networking. You are divided into groups of six, half French and half English speakers, and you speak in French for 45 minutes and English for 45 minutes. "It's been going for 14 years and it works," explained Adrian. "You feel comfortable with the others there. You feel less intimidated. It's therapeutic, relaxing, real."
Final Words on Paris
Adrian sells her Top 100 Cheap Insider Paris Restaurants guide through her website. Naturally, I had to ask which her favorite of these restaurants is. "Chez Omar in the 3rd arrondissement. It's my canteen." Chez Omar serves Moroccan cuisine and is located at 47 rue de Bretagne (Tel. 01 42 72 36 26).
"What do you love most about Paris?" was my final question for Adrian, as I finished off the last of the croissant flakes that lingered on my plate. "Number one, the beauty," Adrian responded. "And number two, the camaraderie." Adrian shares my views on the expat community in Paris: "Don't come here thinking you'll avoid the expat community. That's a big mistake." Adrian explained further, "I really like other expats. The people who come to live here are a particular breed, with certain commonalities. It's easy to be with people who have similar interests and similar values."
***
Adrian has also participated in a number of House Hunters International episodes – and guess who will be her next co-star? Me! We've been having loads of fun filming and there are several more days of filming to go. I'll be sure to let you know when the episode will air (probably sometime this Fall).
Thanks, Adrian, for sharing your insights with us!
Please visit my new Paris Weekender's Trusted Affiliates Page for a link to Adrian's site, as well as to other trusted businesses serving Paris and other travel and relocation needs!