My tenth post in this series on Buying Property in Paris is a quick update on the state of the renovations in my new Marais apartment. We're getting there, but there's still a long way to go, and time is running out!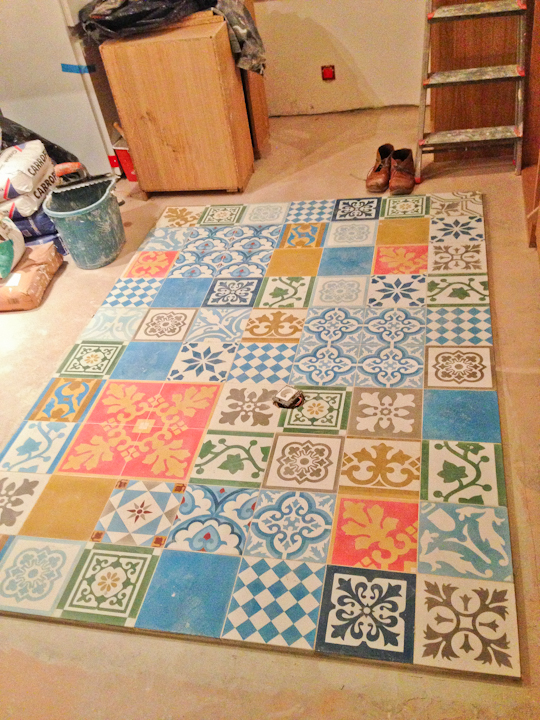 Before reading this, I invite you to read about my thoughts and experiences on pre-search preparations, the apartment search, signing the purchase agreement, planning for renovations, the closing, managing renovations, an interview with Adrian Leeds, an earlier update on the renovations and moving tips.
October 25th is the final shoot for my House Hunters International episode, so we're all hoping the apartment is ready (enough) by then!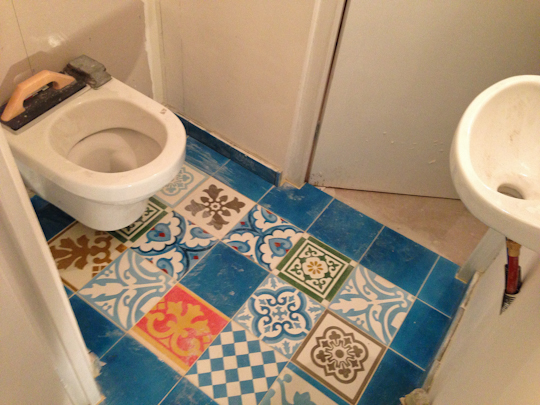 The cement tiles went in over the weekend in the kitchen/dining area, the WC and the shower. My beautiful stone fireplace is in, as well as the hood for the stove, and kitchen cabinets are underway. Kitchen appliances are scattered about – at least they have all arrived! The wood floor will go in today – it has to be done because the couch arrives tomorrow!
***
Do you think there is any chance it will actually be done by the 25th? Fingers crossed!!